2021 Maine Outdoor Film Festival – VIRTUAL EVENT
August 22, 2021 @ 7:00 pm

-

10:00 pm

Due to Tropical Storm Henri, this event has changed to a VIRTUAL EVENT ONLY.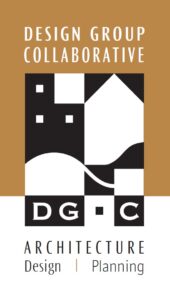 Join the Maine Outdoor Film Festival for an evening of outdoor adventure and conservation films under the stars at Schoodic Institute at Acadia National Park.
The Maine Outdoor Film Festival is an outlet for Maine filmmakers' creativity. By attending a Maine Outdoor Film Festival screening, thousands of Mainers get the chance to see specially curated outdoor adventure and conservation filmmaking in their area.  The 2021 Maine Outdoor Film Festival is sponsored by Design Group Collaborative.
Films to be screened:
THE GILDED TRAP – by Ashley Siana from Montana – Profiles Jamien Hallowell, a young Maine lobster fisherman, and Dr. Richard Wahle, a marine biologist studying the changing lobster population within the Gulf of Maine. The film depicts the shallow and sheltered Gulf of Maine as a microcosm of climate change as it is experiencing an array of ecological changes.
RUNNING THROUGH BARRIERS – by Julia Ngeow from Australia – Features the Vermont-based ultra-runner, author, and social-justice advocate, Mirna Valerio, which explores the interrelation between environmentalism and racial justice.
PROJECT 20/20 – by Geoff Nickerson from Maine – Documents an artist's journey along the Island Maine Island Trail.
TREE TO BOARD – by Torsten Brinkema born in Minneapolis, Minnesota and currently residing in Waterville, Maine – Follows the filmmaker's journey from tree to board as he shapes a surfboard from sustainably harvested North Atlantic Cedar.
SAILING CITA – by Anna Wilder Burns from Portland, Maine – Tells the adventurous story of Maine sailors Lauren Topchik and Teagan Tanner as they attempt to sail around the world. This film delves into what it takes (mentally & physically) to prepare for a worldwide sailing voyage.
HOME OR HIGH WATER – by Dave Weich from Portland, Oregon – Battered by stronger, more frequent storms, residents are faced with an impossible decision: rebuild their home, or abandon their property and find a way to start again somewhere else. This film brings the conversation about the climate crisis into the practical reality of people's lives. How are communities at risk adapting to these ever-progressing challenges?
GOAT LADY – by Doroga Media from Auburn, Maine – Goats led her to the trees, where she found her life's work.
ABILITY – by Anna Burns and Jordyn Romero – from California (Anna originally from Maine) – Born and raised outside of Portland, Maine, Clara Brown is a lifelong athlete, but her life changed forever when she had a traumatic accident at gymnastics practice at age 12, leaving her with a broken neck and damaged spinal cord.
THE SEA FARMERS – by Nathan Golon & Emilie Silvestri, GoodFight Media from Portland, Maine – All Amanda did was give Emily one floating line of rope in the ocean, but that action sparked a livelihood. Amanda's small gesture of kindness allowed Emily to imagine a life on the water she hadn't considered before: as an oyster farmer.
RECOLONIZING THE ELWHA – by Northwest Indian Fisheries Commission/North 40 Productions from Pacific Northwest – Ten years ago, the world's largest dam removal began on the Elwha River, allowing salmon to recolonize their lost habitat. This is the story of the Lower Elwha Klallam Tribe's connection to that river and the hatchery that kept those salmon runs alive.
THE LONG GAME – by Herman Mantis, Inc. from Portland – Resiliency takes many forms in this story of overcoming obstacles, finding hope in devastation and transforming adversity into positive action. Nature is powerful, healing, humbling and a vital human right. Follow Ryan Dunfee on his journey to recovery through the power of the Maine wilderness and the lessons learned along the way.
A $15 pre-registration is required.  Register for tickets below.
Related Events