2022 Maine Outdoor Film Festival
August 25, 2022 @ 7:00 pm

-

10:00 pm

Join the Maine Outdoor Film Festival for an evening of outdoor adventure and conservation films under the stars at Schoodic Institute at Acadia National Park.
The Maine Outdoor Film Festival is an outlet for Maine filmmakers' creativity. By attending a Maine Outdoor Film Festival screening, thousands of Mainers get the chance to see specially curated outdoor adventure and conservation filmmaking in their area.
The film program will last approximately two hours, including a 10-minute intermission. Event begins at 7:00PM, and screening will start at 7:45PM. Please bring your own chair for comfort and safety. You might also consider bringing a headlamp, snacks, and bug spray. This event will adhere to the prevailing State and Local Safety Guidelines (including social distancing, crowd limits and face mask recommendations).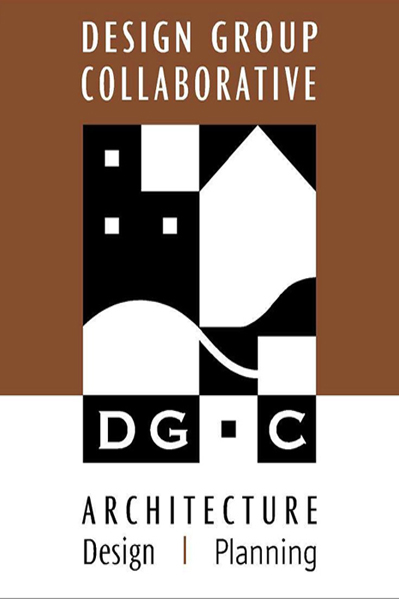 Locally Supported by:
Many thanks to our sponsor, Design Group Collaborative. Offering Architectural and Interior Design services at all stages of your project, collaboration is at the heart of DGC's practice. DGC take a unique approach to participatory design with customers to achieve responsive project solutions that fit your needs. Learn more at dgcarchitects.com.
Films to be screened:
MANDATORY GEAR – 15.7 minutes – by Emily Hopcian – from Michigan – Short synopsis: Three women and one man challenge history and stereotypes in adventure racing, competing as a reverse co-ed team in Expedition Oregon, North America's toughest race.
SAVING GLACIERS – 8.5 minutes – by Ciril Jazbec – from Slovenia – Short synopsis: A scientist and his team on a mission to save the inevitable melting of glaciers in the Alps. Determined that the melting and eventual disappearance of the glaciers in the Alps can be averted, dr. Felix Keller, a Swiss glaciologist, and his team set out to develop a complex snow cabling system, recycling glacial meltwater into snow. Unlike others, their solution can be scaled up enough to save an entire Morteratsch glacier. Enthusiasm, resilience, and love for the Alps reflect in these locals' efforts to save the winter for future generations.
MARDI & THE WHITES – 11.45 minutes – by Paula Champagne – from Massachusetts – Short synopsis: Mardi has a rich relationship with nature that has evolved and deepened throughout her life. In the last 20 years she's dedicated much of her time to exploring the landscape in the White Mountains (unfortunately coined "The Whites" by New Englanders) on Abenaki land. In that time Mardi summited all forty-eight 4,000 footers multiple times, often as the only Black person on the mountain. She has experienced great joy from communing with this landscape, but the overwhelmingly white hiking community that is so seeped in white supremacy and colonialism complicates her experiences. Recently, she has focused on creating more opportunities for Black folks to join her in appreciating this magnificent wilderness. Enjoying this land with her community has been a liberating balm that has strengthened her sense of identity as an outdoorswoman."Mardi & the whites" is a peek into Mardi's relationship with the White Mountains, the great outdoors, and the community that surrounds them; Above all, it's a celebration of Black liberation in the wild.
MORNING ZOOM – 5.2 minutes – by Jesse LaFountaine, Mercedes Mehling – from Maine – Short synopsis: It's Monday morning. Tom is getting ready for his Zoom meeting at 8am. A text from a coworker buzzes on his phone – "Boss just called. The meeting got pushed back until 9." Tom has an extra hour. And he knows exactly what to do with it.
UNSINKABLE SHIPS – 7.8 minutes – by Lamia Lazrak, Josie Colt – from Maine – Short synopsis: Unsinkable Ships is an animated film that explores the ideas of theorist Buckminster Fuller through the voices and stories of Maine Islanders.
GHOST PONDS – 12.1 minutes – by Amanda Sosnowski – from United Kingdom – Short synopsis: In the farmland of England's East Anglia, a search and rescue mission is underway. A team is working to excavate land haunted by ghosts… but these are not ordinary ghosts… they are ghost ponds. Norfolk used to have more ponds than any other English county, but over the past 50 years the pressures of modern-day farming forced landowners to fill-in ponds, making room for new crops, while burying England's wetlands at an exponential rate. Despite the odds, the result from digging up burial grounds of once-thriving ecosystems holds much promise… even leading to staggering finds. Will it be the smallest changes that can make the biggest difference?
YO GLEANS – 10.5 minutes – by Blake Horn – from Maine – Short synopsis: We follow a day in the life of Yosarian Bisbee, aka Yo, as he gathers "junk" from the local dump and unwanted food from the grocery store, all in an effort to minimize waste.
A WATERSHED MOMENT – 41.25 minutes – by Tate Yoder – from Maine – Short synopsis: A Watershed Moment tells the story of an all-hands effort involving fishermen, three coastal Maine communities, non-profit organizations, and state and federal management agencies to restore fish passage throughout the entire Bagaduce River Watershed in Maine. These grassroots efforts to bring back alewife, a keystone species that has allowed fishing communities to thrive have been remarkably successful. An unlikely group of partners, the story of this partnership is rooted in collaboration and can act as a beacon of hope for other communities and watersheds involved in fish passage restoration and community-driven science and stewardship. A Watershed Moment is a story about people, fish, and the water that connects them.
Tickets will be available for purchase at the event, though only checks or cash will be accepted at the door.