Advanced Placement Summer Institutes Week 2
Schoodic Institute at Acadia National Park, endorsed by the College Board, hosts a variety of professional development opportunities for teachers, including the only Advanced Placement Summer Institutes in a National Park. Schoodic Institute invites advanced placement teachers to retreat to scenic and serene Schoodic Point on the rocky coast of Maine for instruction and certification this summer. The courses offered during Week 2 are shown below.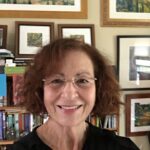 AP Art & Design
Claudia Michael has been as a College Board endorsed AP Studio Art Consultant and exam reader for over ten years. In addition to grading portfolio submissions, she has written published commentary for the College Board, providing rationale for the scores students received. Claudia has been an art educator for more than thirty-five years. Her experience includes teaching K-12 in private and public schools. As district mentor for the Manchester School District, she worked with new and experienced teachers across disciplines. She has taught studio art and teacher preparation classes in several New Hampshire institutions of higher education. In recent years, she has focused on using Contemporary Art to inspire K-12 curriculum. Claudia has created two courses that reflect her research for the NH Institute of Art, now the Institute of Art and Design at New England College, MAT degree program, where she is on the faculty. She holds the title of senior lecturer in Studio with Granite State College. She has received two distinguished faculty awards and was Secondary School Teacher of the Year.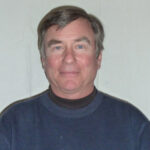 AP Calculus AB
Tom Tutor is a Math Education Specialist with 23 years of classroom experience including tenures in South Africa on a Fulbright Exchange and Turkey as head of mathematics at Robert College, Istanbul. He earned a B.A. in Mathematics and English from the University of Mississippi and a M.Ed. from the University of Maine. With experience as a Calculus AP Reader for many years, Tom has been active in professional development as a state appointed mentor for AP Calculus teachers in Maine, leader of Advanced Placement Summer Institutes from Canada to the American Virgin Islands as well as leading shorter Pre-AP and AP workshops in Germany, Canada and all across the U.S. Tom resides on an island off the coast of Maine where he and his wife raised three sons and now enjoys traveling, reading, golf, working on the woodpile, and refining how we teach mathematics.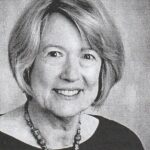 AP World History
Dr. Lenore Schneider earned her undergraduate and Master's degrees from Duke University and her doctorate from Carnegie Mellon. She has taught AP World History for fifteen years at New Canaan High School in Connecticut, and has served as Reader and Table Leader for the AP Exam essays for many years. She has taught AP workshops and institutes at over twenty sites, including several institutes in Europe, Japan, and China, and has traveled to fifty-three countries. She has also taught AP European History for many years, has served on the AP European History Test Development Committee, and in 2016, the AP European History Standards Setting Committee. She has also mentored AP teachers and College Board consultants and and served on the College Board Advisory Board. Her specialties include writing skills to help students to succeed on the essays, performance assessments, and student centered activities such as simulations and role play.

Enjoy Maine's early sunrise with a walk in the salty air, attend courses all day and enjoy free time each evening. Our amazing night sky will not disappoint! Lodging and all meals, including a lobster feed are included in the residential price.
In a response to Covid-19, Schoodic Institute has implemented best practices as outlined by the CDC and Maine CDC. Policies include wearing face masks, social distancing, and frequent and thorough cleaning and disinfecting.