Coyote – America's Song Dog with Geri Vistein
July 15, 2021 @ 12:00 pm

-

1:00 pm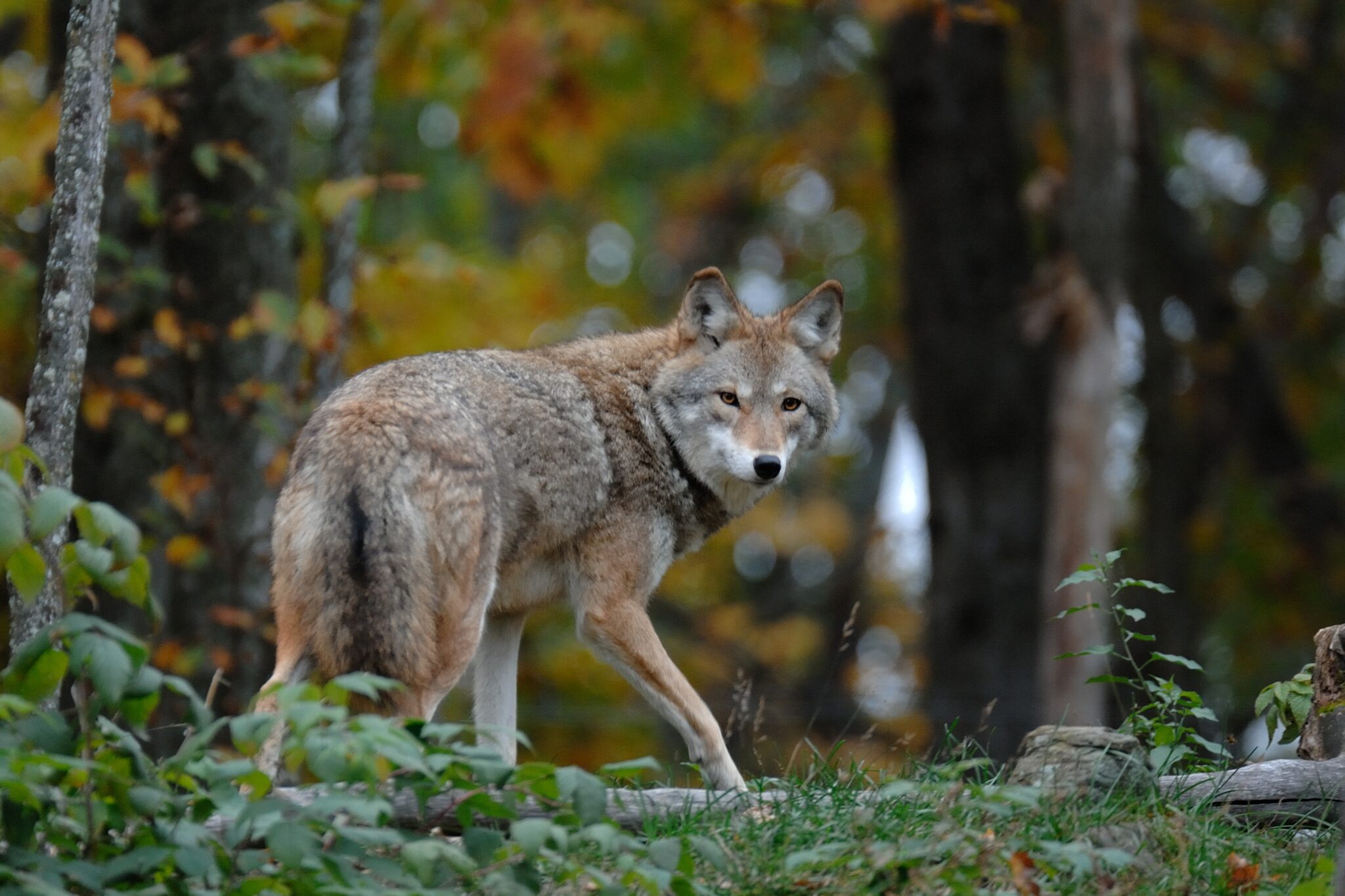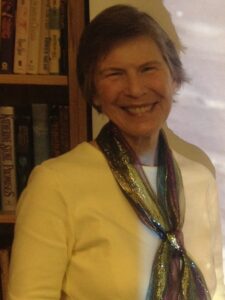 Part of Schoodic Institute's monthly Brown Bag Lunch series, "Coyote – America's Song Dog" is a presentation by conservation biologist Geri Vistein which will take you on a journey to discover who this important and resilient carnivore is, in a way you have never heard before. Because life on Earth is deeply interrelated and complex, this presentation is about us as well, touching upon anthropology, archaeology, prehistoric and modern history, Native American life, poetry, human psychology and belief systems, European world views, wildlife science and ecology, animal husbandry, and much more.
It will center on "Perceptions and Relationships": coyote and Native Americans and European Americans; coyote and other wildlife and the ecosystem; coyote and us – how do we share our lives with coyote? Community members will have a chance to come together and share their own stories, ask questions, and share a dialogue that helps us all to understand our very deep-rooted relationships with all life, including our fellow humans. Come hear the Song Dogs sing!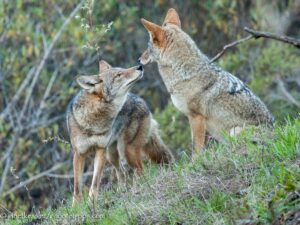 Cloe Chunn of Belfast Bay Watershed Coalition shared this about Geri and her presentation:
Geri Vistein is an enlightened conservation biologist who brings the Coyote into our mind and experience as a vital, complex, highly organized and social fellow being. I left the presentation, not only knowing much more about Coyotes, but also appreciating complex issues and diverse perspectives. Geri's respect for this top carnivore, her images and stories, fill a lively and absorbing evening.
Geri is a Conservation Biologist whose focus is carnivores and their vital role in maintaining the biodiversity of our planet. Her work centers on educating our Maine community about carnivores, their ecology, their complex cultures and history, and how we can coexist with them. She achieves this by working closely with our farmers who wish to learn coexisting skills, by creating outreach projects with artists, musicians, and puppeteers, experiential programs for our children, giving support to educators of our children, and by presenting various programs on carnivores and us to diverse audiences all over the state of Maine.
She is the Founder of Coyote Center for Carnivore Ecology and Coexistence whose Mission is to share with community members the science we know of our returning carnivores and the skills to live well with them.  To learn more about coyotes, go to Geri Vistein's educational websites: www.coyotelivesinmaine.org and www.farmingwithcarnivoresnetwork.com
This free event is open to the public and registration is not required.  Currently the event is scheduled to take place in person AND remotely through a Zoom meeting at the following link:
https://zoom.us/j/95178769732?pwd=U2JiM1BVc0ZkendJVGhBZFM4eU8yUT09
This event is made possible by the generosity of donors like you. Please consider making a donation here.
Photo credits: lone coyote – Jacques Tournel; coyote mates – Janet Kessler