Everest the Hard Way
February 6 @ 7:00 pm

-

8:30 pm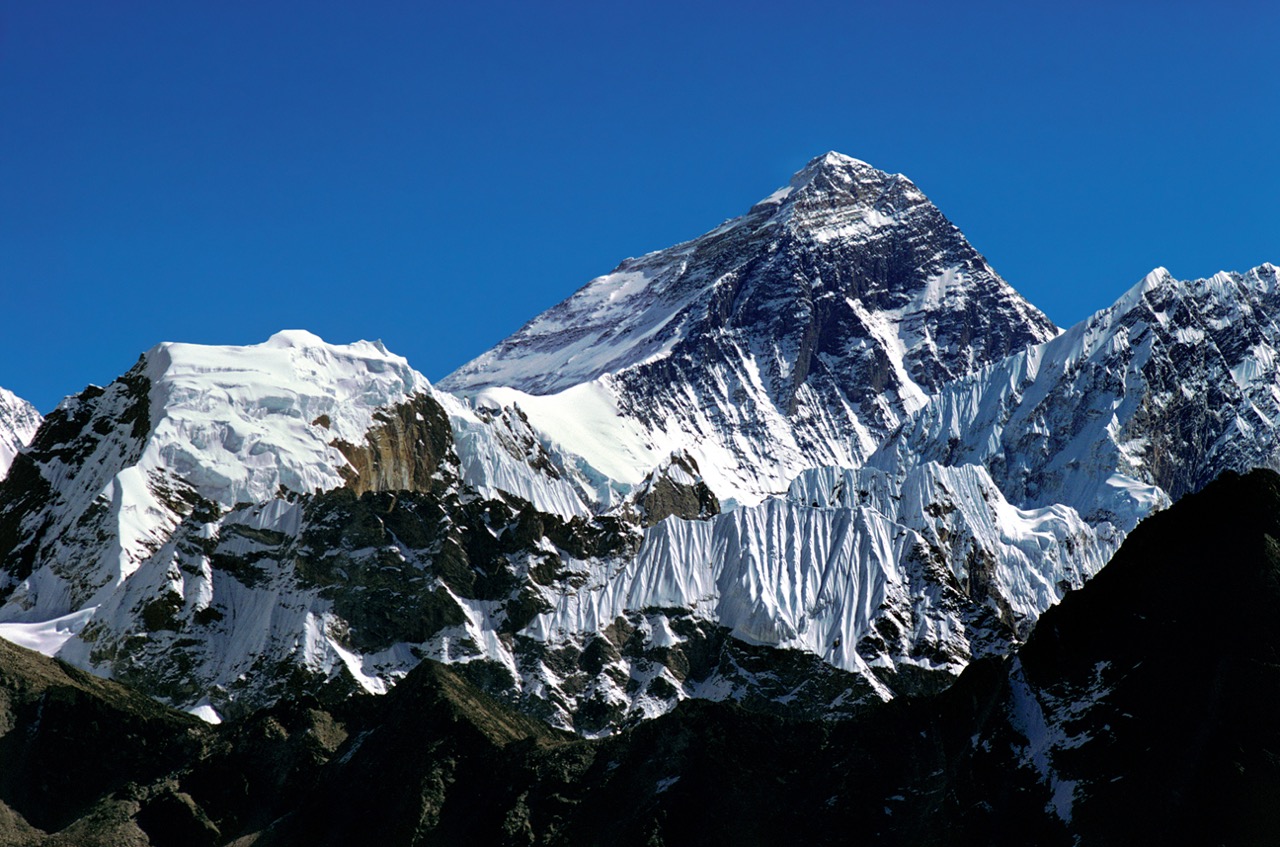 Zoom presentation by Ed Webster as part of the Acadia Winter Festival (registration required).
In 1988, American mountaineer Ed Webster envisioned, achieved, and survived the Impossible. With three partners, he ascended a new, never-before-attempted route up Mt. Everest's remote and dangerous East Face in Tibet—without the usual assistance of oxygen bottles, radios, and Sherpa climbers to carry the necessary food and equipment.  Back in America, friends wondered how many of his expedition would return. "Give me a call … if you get home," said David Breashears, director of the IMAX Everest film.
That Webster and his companions succeeded in accomplishing this outstanding climb, that his partner Stephen Venables became the first British mountaineer to climb Everest without bottled oxygen, is a testimony to both human endurance and quite remarkable teamwork. Ed Webster reached the mountain's South Summit—at 28,700 feet, just 300 feet shy of the main summit. Then, enduring a storm-bound, avalanche-plagued, four-day descent off the mountain without food, suffering from frostbite, Ed led the way to safety. Legendary Himalayan mountaineer Reinhold Messner called Webster's effort on this 1988 expedition, "The best-styled ascent of Mt. Everest."
EVEREST THE HARD WAY additionally details the reasons why the interpersonal chemistry of Ed Webster's team—still the smallest to ever scale a major new route up Earth's highest peak—made it possible to achieve this audacious ascent. Webster is the sole New Englander that has climbed a brand new route up Mt. Everest—and one of only three climbers in history to have forged a first ascent up Everest without bottled oxygen, radios, or Sherpa assistance. To experience and witness this singular accomplishment, come take a journey to Nepal and Tibet, then climb Mt. Everest "The Really Hard Way"!
Webster and his team's Mt. Everest achievement was subsequently documented in a 12-page story in the 1989 Sports Illustrated Superbowl issue. Snow in the Kingdom, My Storm Years on Everest, Webster's acclaimed "Everest Years" autobiography, now sold-out, is available in full color as a Kindle eBook with a solid 5-Star rating on Amazon.
Ed Webster was born in Boston and grew up in Lexington, Massachusetts and obtained a bachelor's degree in anthropology from Colorado College in 1978. Married, with an 18-year old daughter, he lives in Harpswell, Maine. Ed's writing and photographs have, additionally, been published worldwide in over fifty magazine articles, in Alpinist, Climbing Magazine, Rock & Ice Magazine, Popular Mechanics, Rolling Stone, and the New York Times Sunday Magazine, among others. His five books include all three editions of his definitive guidebook, Rock Climbs in the White Mountains of New Hampshire; Climbing in the Magic Islands to the Lofoten Islands of Arctic Norway; and his best-selling autobiography (5 Stars on Amazon) titled, Snow in the Kingdom, My Storm Years on Everest.
Ed Webster is the only New England mountaineer to have climbed a brand new route up Mt. Everest. However his real claim to fame is that he is one of just three mountaineers cited in the board game, Trivial Pursuit. The other two are Mt. Everest's first ascentionists, Sir Edmund Hillary and Tenzing Norgay.
Related Events