Lobster War – Dinner and the Movie
September 10, 2019 @ 5:30 pm

-

9:00 pm
Support Schoodic Institute and enjoy a locally sourced dinner, by reservation, at 5:30 pm prior to the 7 pm showing of the acclaimed film Lobster War.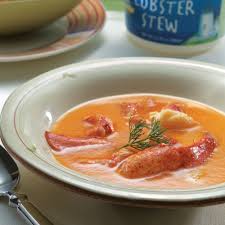 Dinner includes hearty lobster stew or tomato Florentine souffle, garden salad with Maine maple balsamic dressing, The Bakery's homemade focaccia bread and a delicious Maine wild blueberry dessert.
Director David Abel, a Pulitzer Prize-winning reporter at The Boston Globe will be present both at the dinner and at a Q&A following the film.
Cost: $50 per person, includes dinner at Schooner Commons and preferred seating at Moore Auditorium. Half of this amount is a tax deductible donation to Schoodic Institute and helps support intertidal and marine ecology programs.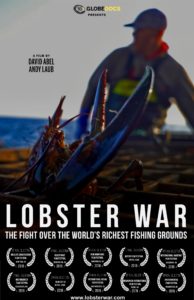 About the film
Lobster War is an award-winning feature-length documentary film about a conflict between the United States and Canada over waters that both countries have claimed since the end of the Revolutionary War. The disputed 277 square miles of sea known as the Gray Zone were traditionally fished by U.S. lobstermen. But as the Gulf of Maine has warmed faster than nearly any other body of water on the planet, the area's previously modest lobster population has surged. As a result, Canadians have begun to assert their sovereignty, warring with the Americans to claim the bounty.
Directed by David Abel, a Pulitzer Prize-winning reporter at The Boston Globe, and Andy Laub, an award-winning documentarian, producers of the acclaimed Discovery channel documentary "Sacred Cod".
Website:  https://www.lobsterwar.com
Trailer Link:  https://vimeo.com/252464827
Join us this September 10, 2019 for a special screening of Lobster War followed by a discussion and Q&A with David Abel.
Registration for dinner is now closed.
The film is sponsored by Machias Savings Bank and is free and open to the public.

Schoodic Institute is not able to offer refunds. If you purchase a ticket and are unable to make the event, you may assign your ticket to someone else or the full amount will be considered a tax-deductible donation to Schoodic Institute at Acadia National Park.  Please note, if reassigning your ticket, contact Michelle Pinkham (MPinkham@schoodicinstitute.org, 207-288-1356) to provide updated ticket information.