Mapping the Heavens with Lori Tremblay
September 29 @ 4:30 pm

-

8:00 pm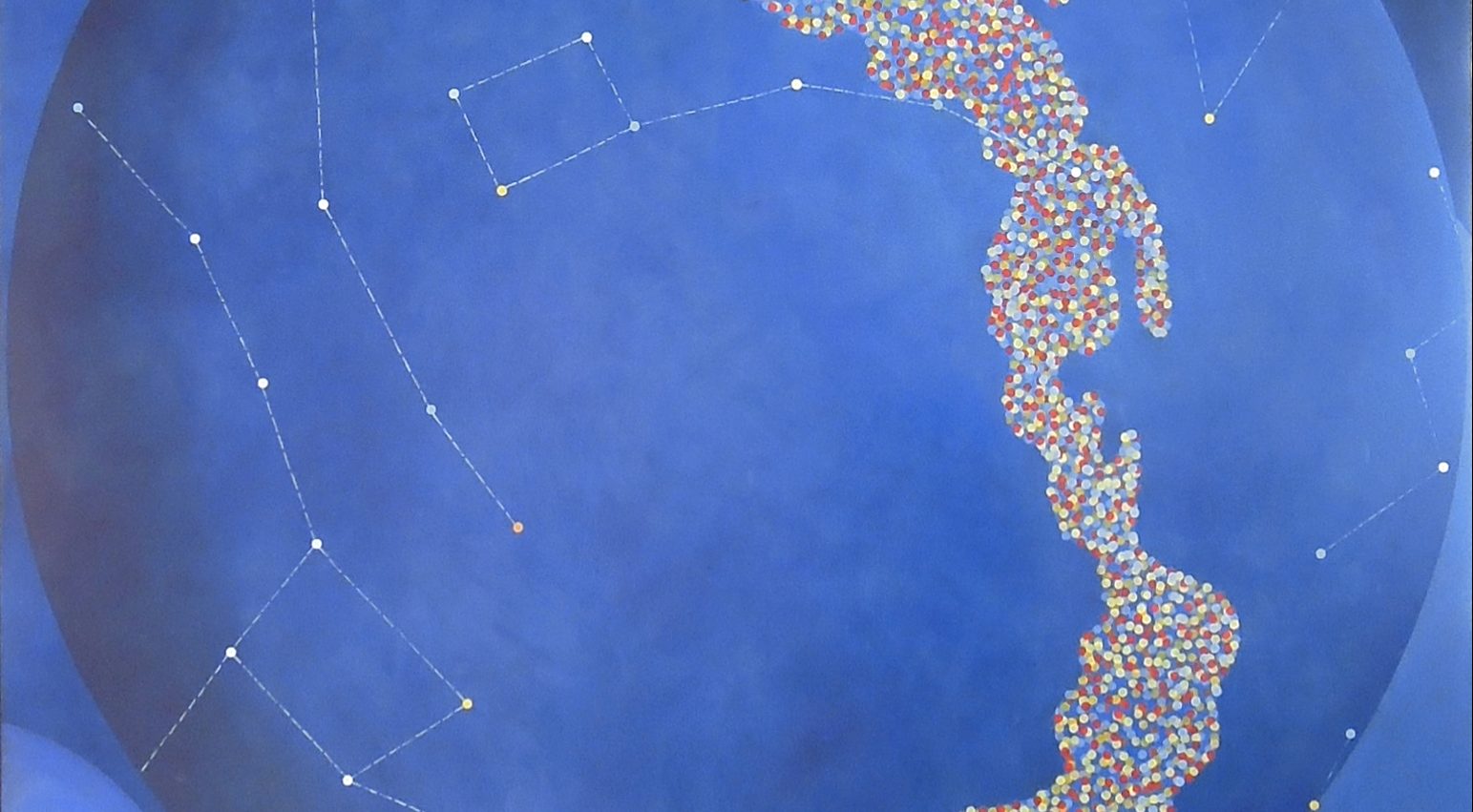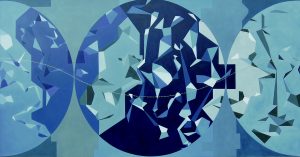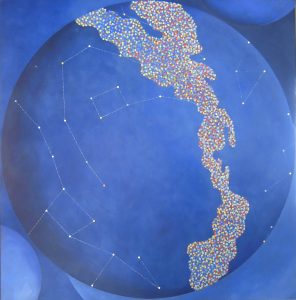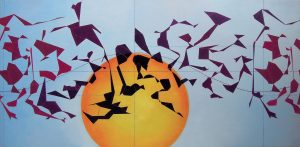 Join us for an afternoon and evening event with artist Lori Tremblay as she walks us through the sky and some of her pieces which capture its delight.  The artist reception will take place from 4 PM until 5:30 in the lobby of Moore Auditorium.  A cafeteria-style dinner including beverage and dessert will follow at Schooner Commons.  Return to Moore for the 7 PM lecture, Mapping the Heavens.  Both the reception and lecture are free, but the dinner is paid and registration is required.

Viewing the night sky is one of life's most awe inspiring sights!  It evokes wonder, offers perspective on our place in the cosmos, ignites imagination enticing us to trace those bright lights into patterns that we call the constellations.  Fixed stars, as they are known, were named and recorded from earliest times; many retain their original names to this day.  We will discuss some common names of major stars and how those names signify the constellations they outline.  Special focus will be given to interpretation of these star groups, mapping their patterns as depicted in their interrelationships stemming from antiquity.
Lori Tremblay is a contemporary New England artist residing in the western foothills of Maine.  She holds a BFA in printmaking from the Maine College of Art with an academic background in the natural sciences.  Though she's been painting for nearly thirty years, her work has focused on the night sky for the recent ten years.  She was Artist in Residence at the Petrified Forest National Park in Arizona, December of 2017, has had five solo exhibitions, and been included in many juried group exhibitions.  Her work is included in private collections in Maine, Massachusetts, Vermont, New Hampshire, Connecticut, New York, Delaware, Michigan, Tennessee, and South Carolina.  She is currently represented by the Littlefield Gallery in Winter Harbor, Maine.
The reception and lecture are free events.  For dinner, registration is REQUIRED.  Cost is $24.30 per person and includes sales tax.  Please contact Megan in the Events Office at 288-1337 to register for dinner.