Open Air: Painting the Maine Coast with Liz Prescott
September 12, 2021

-

September 15, 2021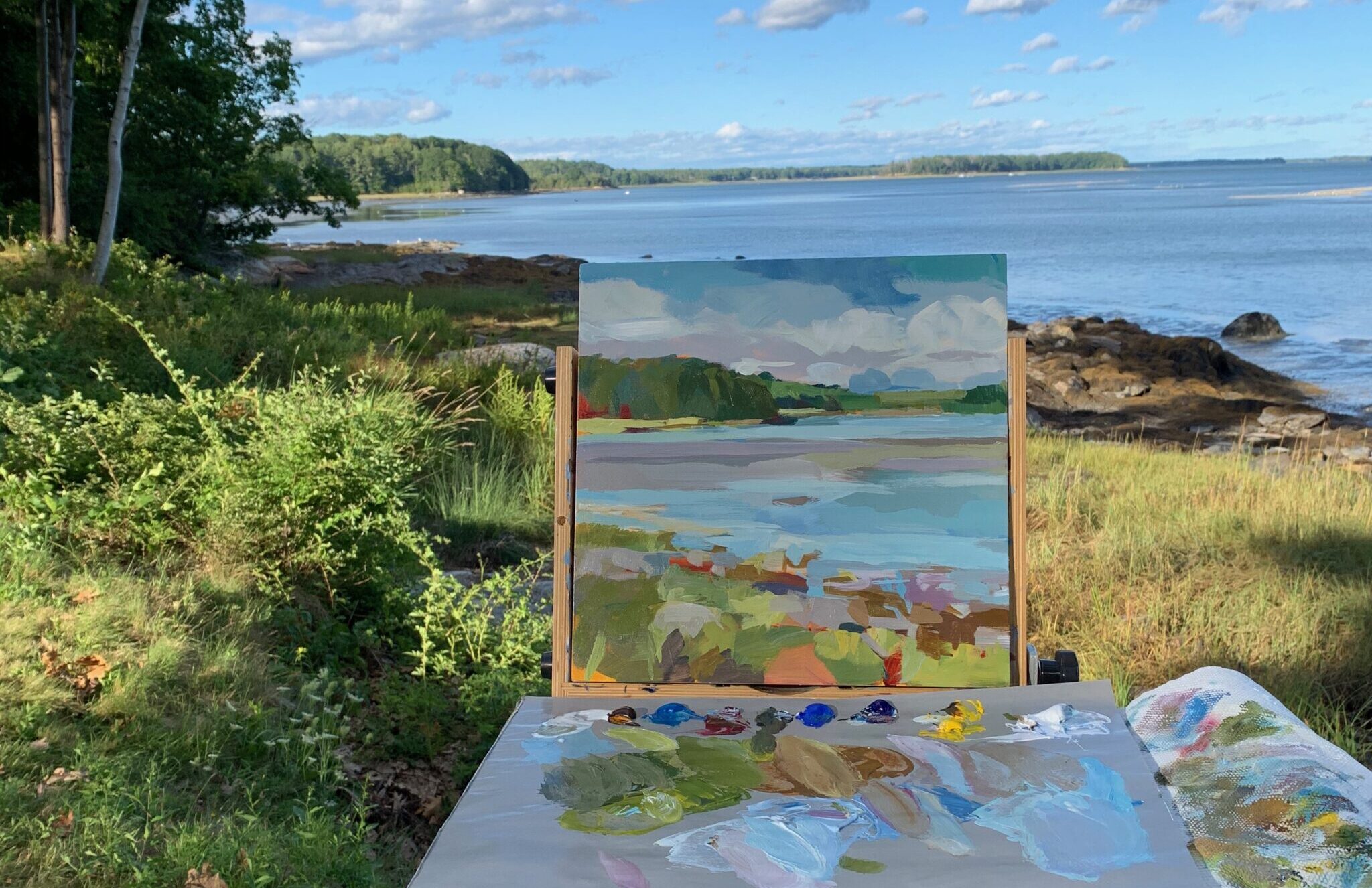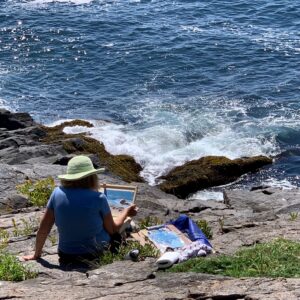 Join Liz Prescott this September for plein air painting on the rocks of the beautiful Schoodic Peninsula, with sweeping views to the west across Frenchman's Bay to Mt. Desert Island, and southeast from Schoodic Point to the islands and ocean beyond.  This workshop is for painters with some plein air experience and basic painting knowledge.  We will delve into all the elements of color and composition that lead to a dynamic painting.  Part of our focus will be on the process of painting itself… from the subjects that bring you inspiration to dealing with roadblocks and how to find your focus as an artist so that you can really excel at your craft.  Bring your courage and creativity and anything is possible.
Open to both oil and acrylic painters.  Supply list provided with registration.
About the Artist
Liz is a professional artist living in Freeport with 15 years' experience teaching studio and plein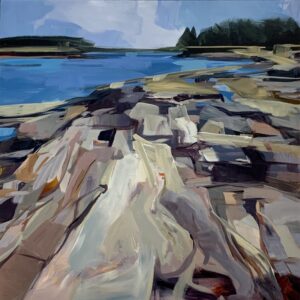 air workshops in Maine.  She has a BFA in painting from Maine College of Art and an MFA in Visual Arts for Vermont College of Norwich University.  She has a passion for color and deep curiosity for her subjects and the inspiration that lies beneath the process of artmaking.  She enjoys pushing the boundary between traditional representation and abstraction in her work.  Visit her website at www.lizprescott.com.
Liz is a hands on teacher and a masterful colorist with a true passion for art and teaching.  Whether you are a new or experienced painter, Liz has the unique ability to meet you where you are and grow your painting practice.  I have worked with her for over 6 years and am still learning new techniques and 'pearls' and know that she has helped me find my voice as an artist. – Amy K, Freeport
There are two packages available for this workshop.  The Residential Package for $950.00 includes all meals and 3 nights lodging.  The Commuter Package for $525.00 includes dinner Sunday night.
In the Event of Cancellation
There is a $35 processing fee for any cancellation made 15 days or more prior to the conference date. No refunds will be given for cancellations within 14 days of the conference date.