Stars Over Schoodic
August 22, 2022 @ 7:30 pm

-

9:30 pm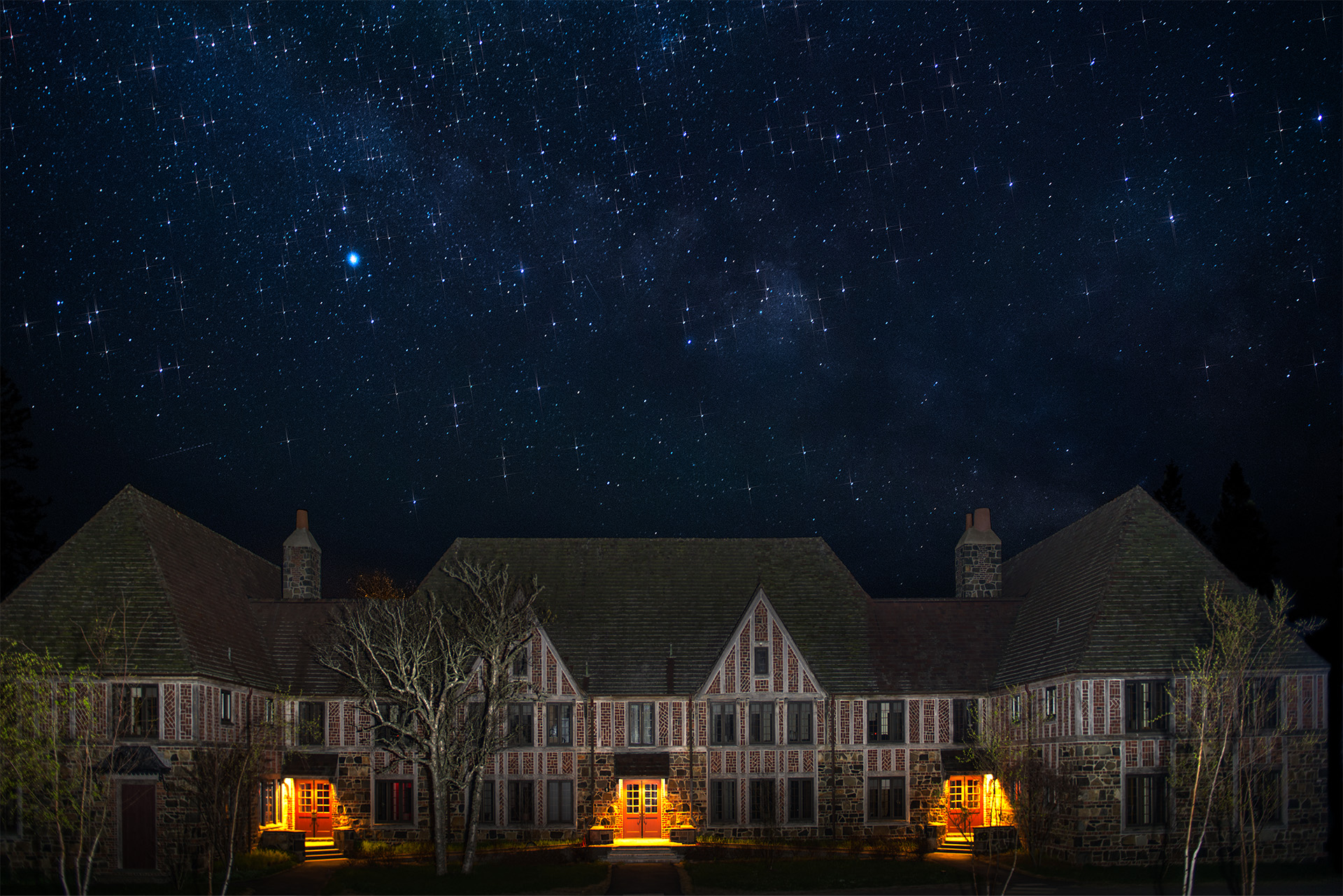 As darkness falls over the Schoodic Peninsula, the Milky Way arches across the sky from horizon to horizon.  Suspended within its pale glow are late summer's most prominent constellations.
Guided by astronomy volunteer Richard Luecke, take a tour along this river of starlight, through Perseus and Cassiopeia in the northeast, to Cygnus the Swan hovering overhead, and down through Aquila, Zeus's pet eagle.  Each has a story to tell.
The journey will end in the constellation Sagittarius, which marks the heart of the Milky Way Galaxy – our island home in the cosmos.  It glistens with star clusters and glowing clouds of interstellar gas, visible in Schoodic's dark sky.  Saturn and Jupiter hover brightly over the southern horizon; meteors flash across the sky.
This event, appropriate for ages 10 and up, features a 50-minute image-enhanced presentation and a 30-minute outdoor laser tour (weather permitting).  Bring binoculars, if you have them, and dress warm. Meet in Wright Hall Room 114.
Space is limited.  Register below.
Cost: $15.00/person or 4 people for $50.00