Winter Birds of Acadia National Park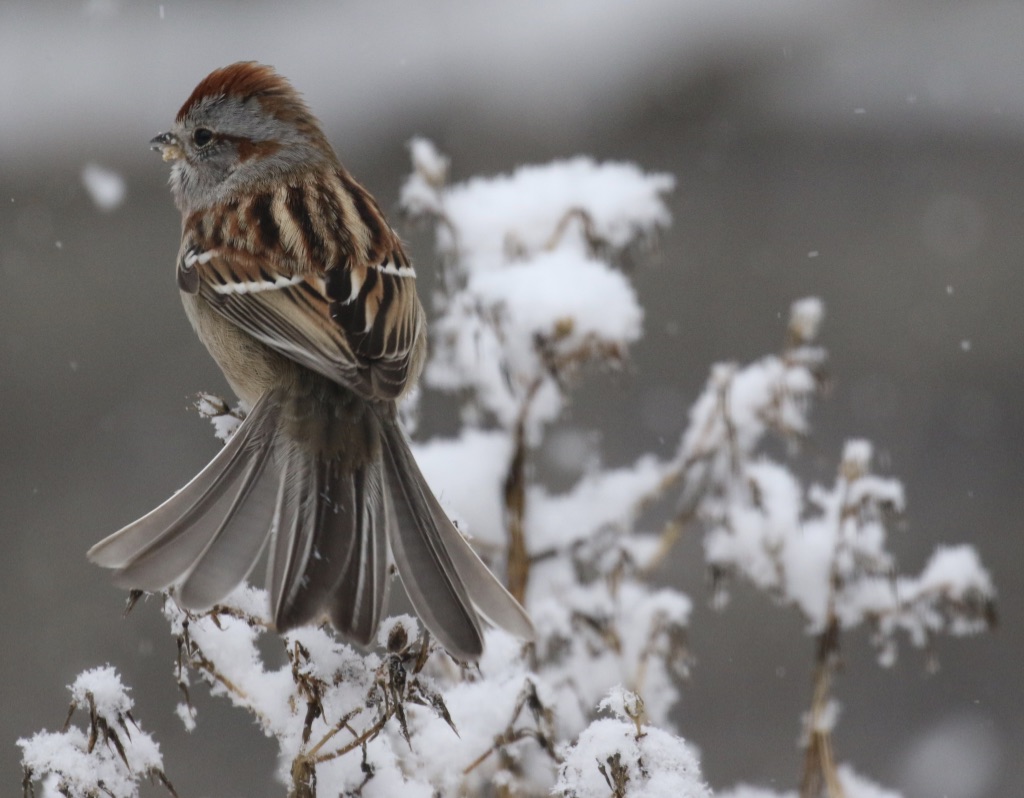 Winter birding in Acadia is second only to its outstanding scenery. Combine the two, over a several day stretch, and you magnify the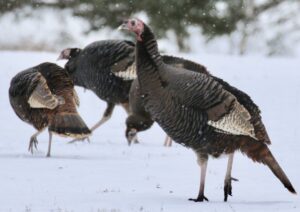 discovery and beauty of it all.
Two iconic auto loops offer close observations of bird-bustling near-shore waters. Loons, eiders, scoters and gulls are common. Exciting diving ducks – Bufflehead, Long-tailed and Harlequin – are found in relative abundance in other secretive locations. Grebes, Purple Sandpiper, and an assortment of wintering raptors, including Snowy Owl, can be added to the possibility of spotting crossbills, siskins, and other birds of winter. This first-of-its-kind Schoodic Institute winter birding exploration offers informative classroom sessions and van-transported field excursions interspersed with hearty meals and dream-filled overnights in cozy housing. Lodging at Schoodic Institute is a short walk from Schoodic Point where over 25% of its 227 species have been observed in February. No biting insects, no ticks. Instead, great birds, stunning scenery, and small group camaraderie is a combination that will make for an unforgettable winter experience!
Two packages are available for this unforgettable experience.  The Commuter Package for $550.00 includes all program meals, materials, and van transportation during the program.  The Residential Package for $735.00 includes everything in the Commuter Package, plus 3 nights lodging in double-occupancy accommodations (lodging upgrades are available).
A park pass is not necessary for your auto for this program (but may be purchased for $30).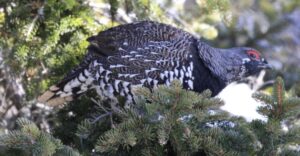 Sample itinerary:
Day 1: Check-in is at 1:00 PM. "Winter Birds" begins on the Schoodic Institute campus at 2:00 PM with introductions at Schooner Commons followed by a short field trip to a local hotspot. We'll return to campus for an hour of relaxation before dinner. An evening presentation on wintering birds in Acadia National Park follows dinner.
Day 2: Starts with breakfast (7:00 to 8:00 AM) in Schooner Commons, the Institute's dining hall. We'll spend the day investigating the Schoodic Peninsula section of Acadia National Park as well as the nearby villages of Winter Harbor, Prospect Harbor and Corea. Lunch will be back at Schooner Commons. We'll break at 5:00 PM for some leisure time before the 6 o'clock dinner. An evening discussion on the day's experience, identification tips and review, and eBird use follows dinner.
Day 3: Starts with breakfast before birding. Breakfast is from 7:00 to 8:00 AM. We'll make a brief stop at Schoodic Point, then continue to Mount Desert Island. We'll bird Ocean Drive on the east side before heading to Seawall, a west side hotspot and then return to Schoodic Institute by dark.  After dinner, a checklist review, discussion of the day's findings, and a presentation of 53 years of Christmas Bird Count trends will finish this full day.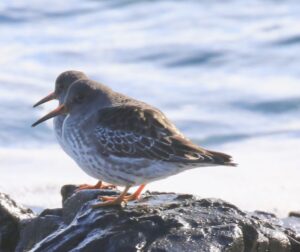 Day 4: We'll wrap things up following breakfast and a culminating walk to Schoodic Point. Checkout is at 10:00 AM.
Housing: Lodging assignments are based on guests sleeping in a private bedroom in a shared apartment.  In light of COVID-19 we recommend that guests in each apartment work together to coordinate use of the bathroom.  We will place cleaning products in each bathroom and suggest that every person disinfect the space for the next user when they are done using it.  All lodging provides a fully equipped kitchen, combined living/dining area with DirecTV and WiFi.  Towels and linens are provided.  Please call Megan (207) 288-1337 or Michelle (207) 288-1356 if you have any questions regarding alternative lodging options or in the event you would like to bring a guest or extend your reservation.  Private apartments can be reserved with an upcharge and based upon availability.  We are happy to accommodate if space is available!
Should You Need to Cancel Your Event Registration
There is a $35 processing fee for any cancellation made 15 days or more prior to the conference date. No refunds will be given for cancellations within 14 days of the conference date.
Register Below:
Related Events