Posted in
Join us on Tuesday, October 19, at 4 p.m. via Zoom, when Schoodic Institute Ecology Technicians present posters of selected research conducted during the 2021 season.
Technicians are recent college graduates who spend the field season (June through October) assisting with and leading a variety of research projects in Acadia National Park and the surrounding region. They work with the National Park Service, partner organizations, and citizen scientists, gaining experience with a diversity of field sampling methods, scientific approaches, and research questions. These posters represent just a sliver of their efforts inspiring science, learning, and community for a changing world.
Click here to join the Zoom session on October 19
Please review the posters (below) and if desired submit comments and questions in the form at the bottom of this page.
Determining climate change refugia on Schoodic Peninsula: investigating the relationship between location, abundance, and condition of black crowberry (Empetrum nigrum)
by Hanae Garrison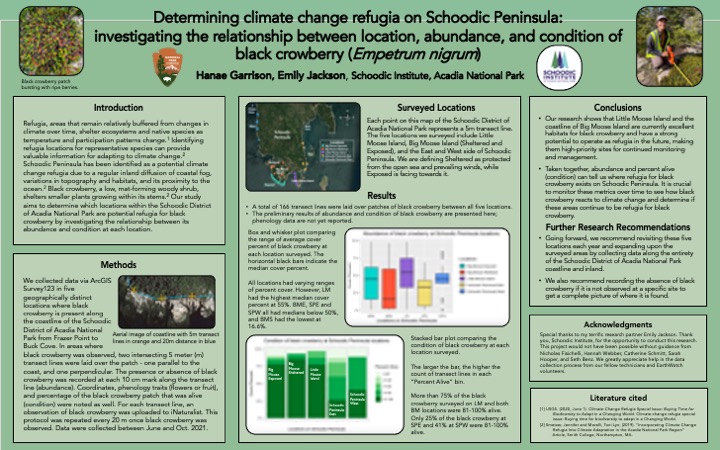 What is the relationship between mudflat biodiversity and clam abundance in Acadia National Park?
by Tessa Houston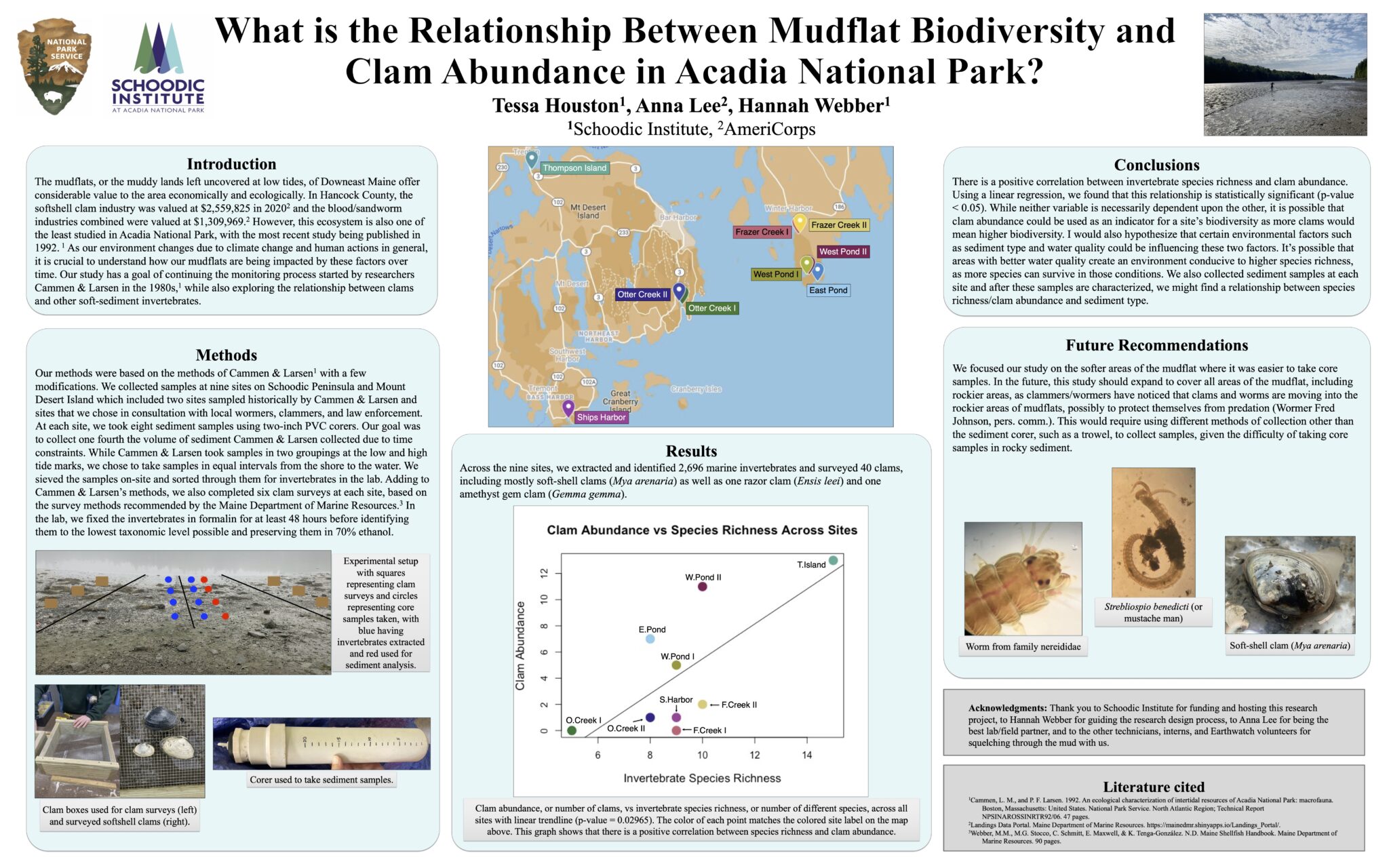 Identifying refugia on Schoodic Peninsula using the phenology and abundance of three-toothed cinquefoil (Sibbaldiopsis tridentata)
by Emily Jackson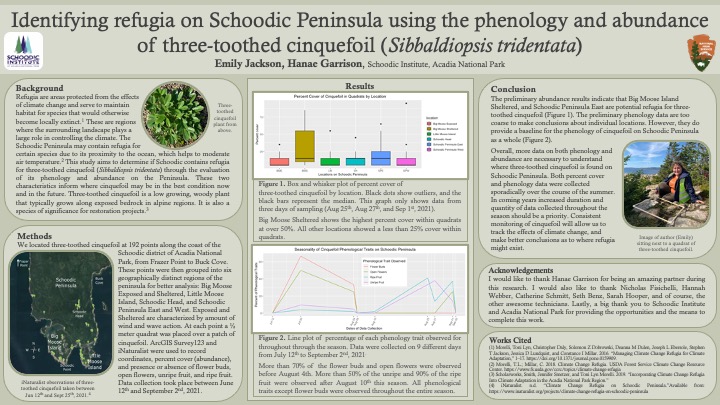 Monitoring invasive glossy buckthorn (Frangula alnus) management in Acadia National Park
by Shannon O'Brien