Posted in
story + photos by Seth Benz
A black-capped chickadee "irruption" is most noteworthy among the usual migrating birds counted at Sea Watch at Schoodic Point and at the Cadillac Mountain Hawk Watch.
It appears that a lack of adequate forest food resources to our north may have instigated a black-capped chickadee outpouring from Canada's maritime provinces and expansive boreal forest. Here on the Schoodic Peninsula, Sea Watch migration monitor Thomas Gonye and I have documented between 100 and 300 chickadees each of the last seven days! A group of chickadees is called a "banditry" – an apt description for their masked faces and trickster behavior.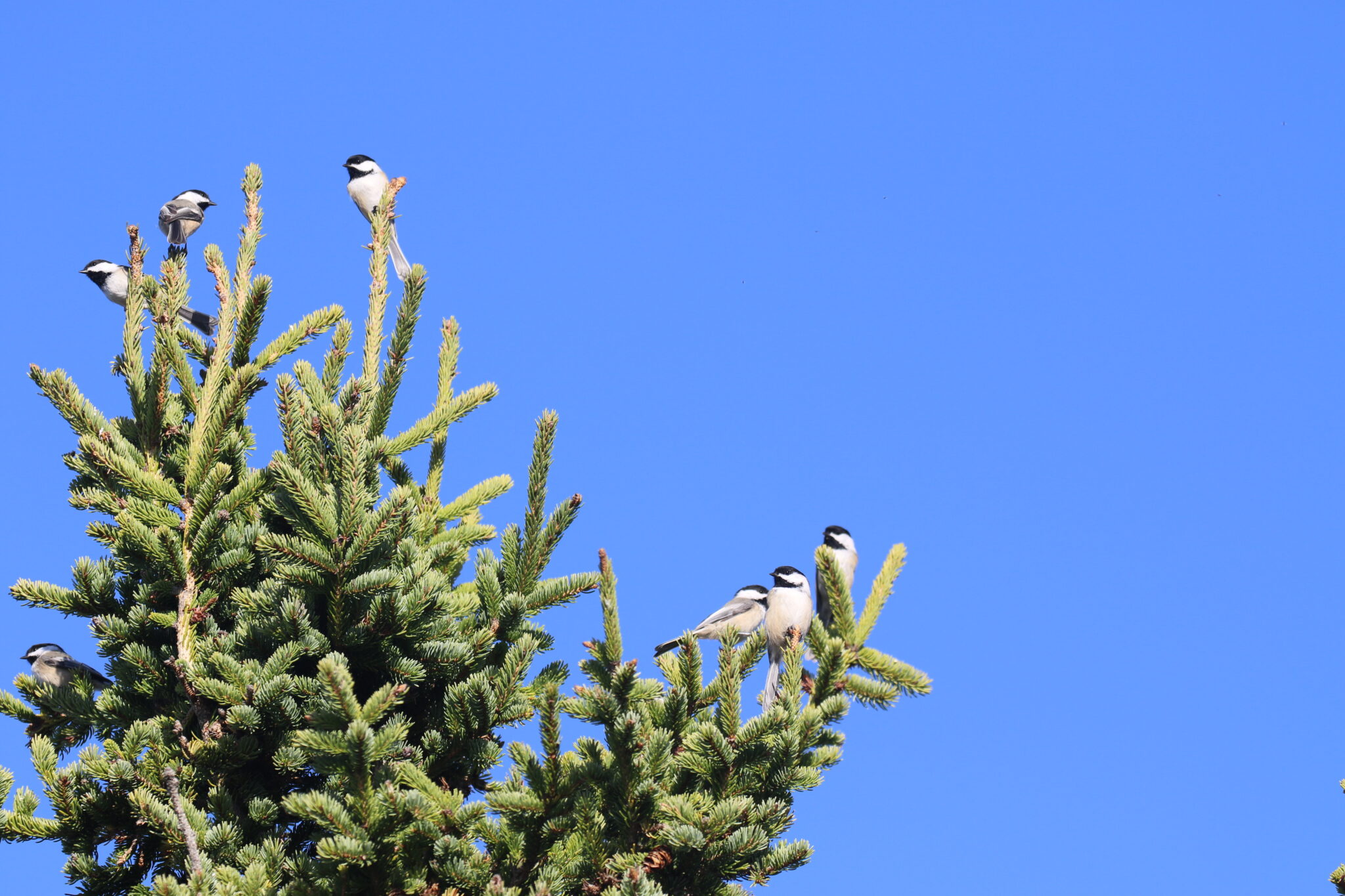 Similar chickadee congregations were reported from Blueberry Hill and Frazer Point along the Schoodic Point Loop Road. This phenomenon, at this level of intensity, has not been documented previously, at least since the onset of the eBird era (1980 to present).
The Sea Watch tally for the week of October 7 totaled 3,600 migrating waterbirds, including 2,265 double-crested cormorant, 401 common eider, 148 common loon, 99 northern gannet, and a collective sum of 302 for the scoter complex (surf, white-winged, black, and unidentifiable scoters).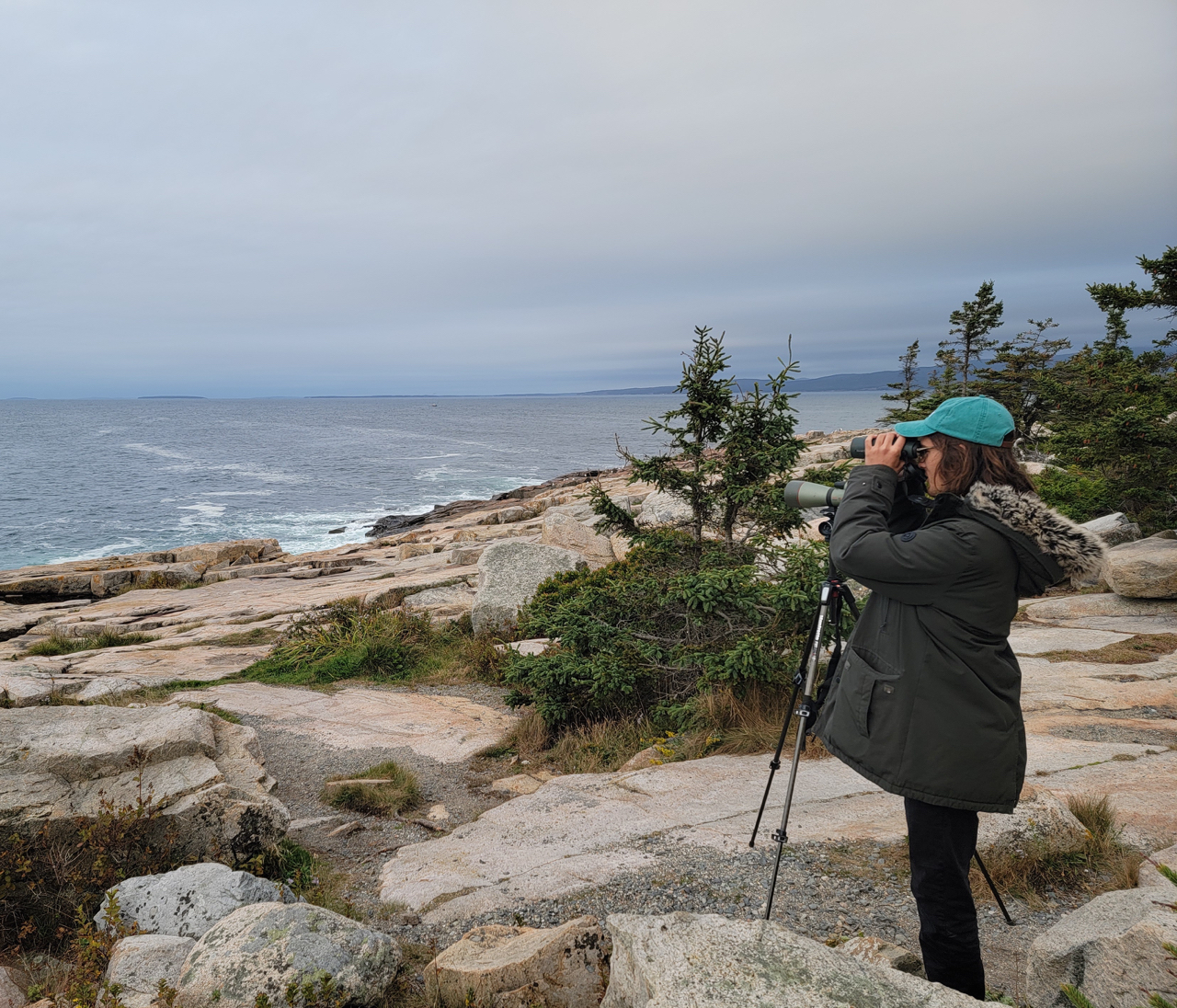 Meanwhile on Cadillac Mountain, Hawk Watch volunteer observers added 63 hawks this week, bringing the season's total to 2,840. The hawks per hour of observation total for this season calculates to 14, which is above the long-term average over the previous 27 years of slightly less than 12 hawks per hour.
Hawk Watch continues through October (10 am til noonish) off the North Ridge Trail on Cadillac Mountain; Sea Watch continues each morning (sunrise til noonish) at Schoodic Point through early November. Visitors are welcome at both!