Posted in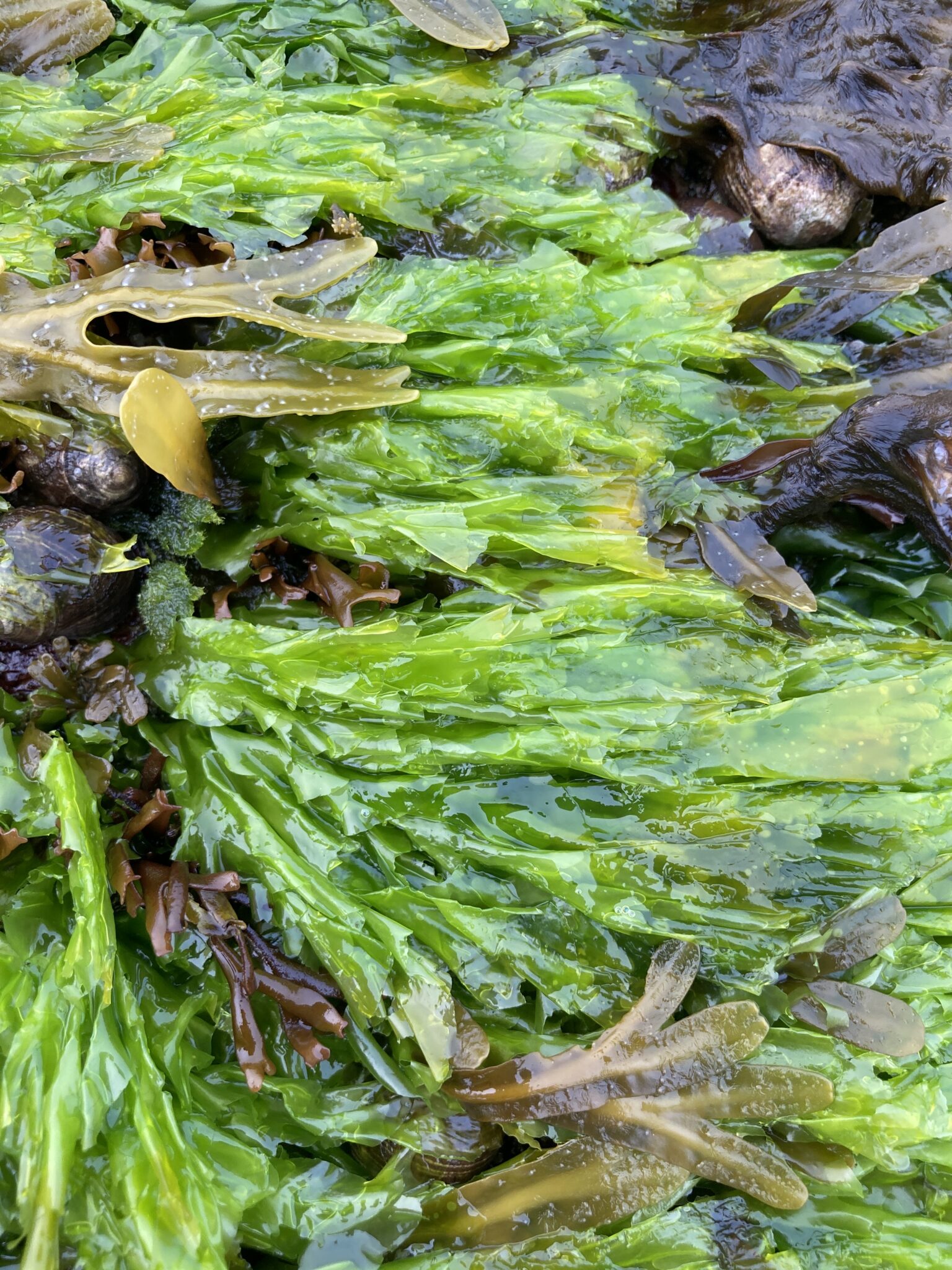 The Maine coast is more than mineral rock and sand. There is vegetation here, too: rockweeds and other algae, seagrass, and salt marsh plants that serve as nurseries, feeding areas, and refuge for many other species. These habitats protect shorelines, are commercially and culturally significant, and capture and store carbon. They are also dynamic, changing shape and structure through time, and limited data exist for their current species composition, distribution, and abundance. As the coast continues to experience pressure from changing land uses amid a changing climate, there is a need, recently expressed by the Maine Climate Council, to map and track changes in the distribution and abundance of coastal vegetation habitats.
How exactly to do this is a challenge. The available tools are inadequate. Local ground surveys are cost-prohibitive and time-consuming. Meanwhile, the resolutions of available satellite and aircraft data, although they do provide the whole-coast scale necessary for understanding broad changes across the Gulf of Maine, are currently too coarse for local mapping and decision-making.
With funding from the Maine Community Foundation and Builders Initiative, and in partnership with Maine Maritime Academy, Nearview LLC, Maine Natural History Observatory, Maine Coast Heritage Trust, York Land Trust, and the State of Maine, Schoodic Institute is starting a project this summer to create a comprehensive spectral library to support the accurate mapping of Maine's dynamic coastal vegetation habitats.
Uncrewed aerial systems (UASs or drones) allow for both precise local measurements and high-resolution coastwide mapping, and are particularly suited to surveying islands, offshore ledges, areas of steep topography, and locations with limited ground access. This technology is based on recording images from across the entire light spectrum using sensors mounted to low-flying drones. Each species has a unique pattern of reflected light, or spectral reflectance.
"This project builds on our similar work measuring rockweed via remote sensing," said Schoodic Institute Director of Marine Ecology Hannah Webber. "We want to build a toolkit for better mapping of coastal resources while also addressing the question, What is the spatial and temporal variability in the spectral signatures of coastal vegetation species?"
Webber said the plan is to collect samples of plants and algae, along with spectral data from UAS imagery coupled with ground-truthed data from hand-held sensors, from three salt marsh locations and three rocky intertidal locations along the Maine coast to assess geographic variability. They will repeat surveys in summer and fall, and in spring of 2024 to capture seasonal changes in spectral reflectance.
In addition, the partners plan to engage teachers and students in survey techniques, plant and algal identification and collection, as well as drone mission planning, piloting, and post-processing, with a goal of creating local capacity for this scientific work in coastal communities.