story + photos by Catherine Schmitt
Thank you to the Wabanaki Nations and the Abbe Museum for welcoming us to Friday's sunrise greeting and musical performance with cellist Yo-Yo Ma.
With our partners the National Park Service and Friends of Acadia, we were honored to assist as the Tribes hosted Yo-Yo Ma, U.S. Interior Secretary Deb Haaland, Principal Deputy Assistant Secretary for Fish and Wildlife and Parks Shannon Estenoz, Governor Janet Mills, and Maine's congressional delegation.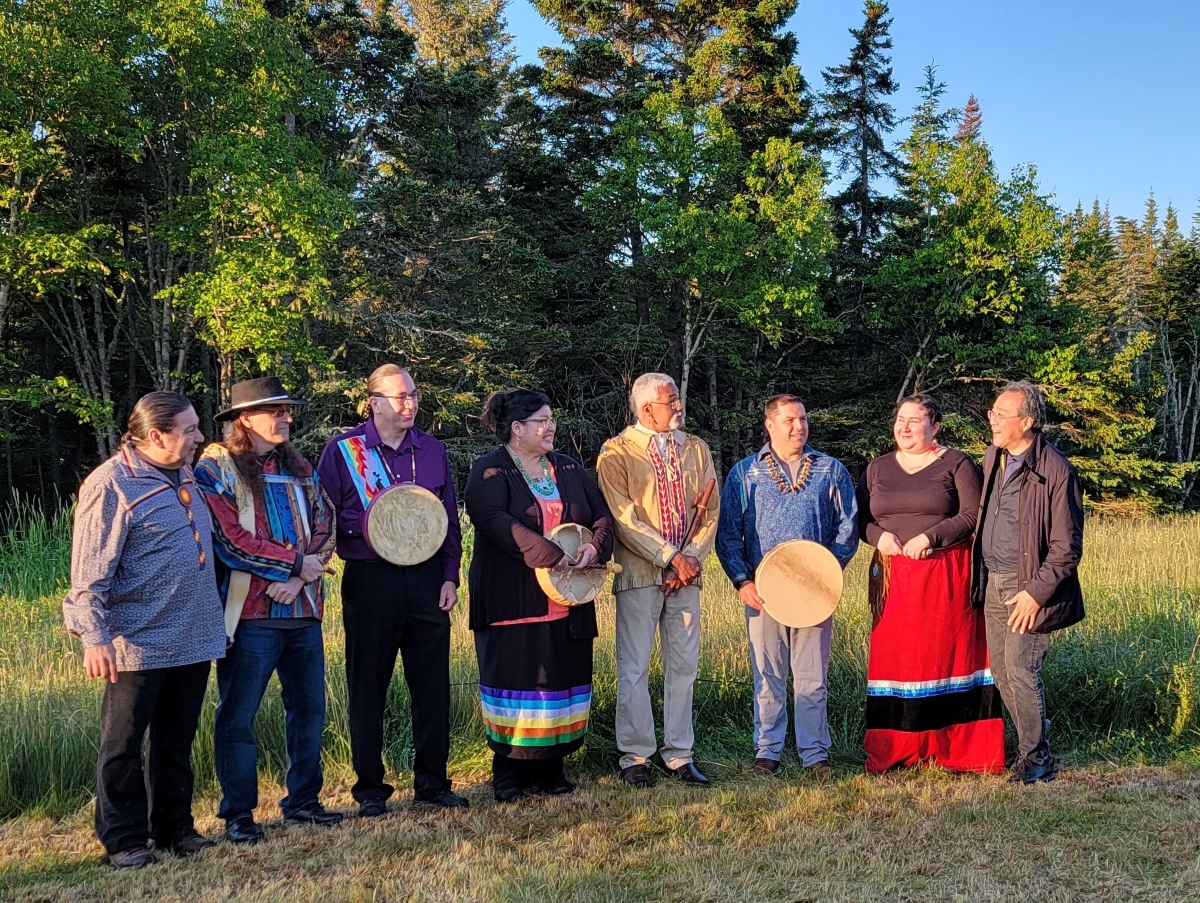 Yo-Yo Ma believes that "culture connects us." In the meadow between Rockefeller Hall and the sea on the Schoodic Institute campus, government leaders, educators, and scientists together listened to stories and songs in multiple languages, and to the percussion, wind, and stringed instruments. The roar of waves and a winter wren offered counterpoint from the surrounding spruce trees as the sun rose over the waters to the east of Schoodic Point.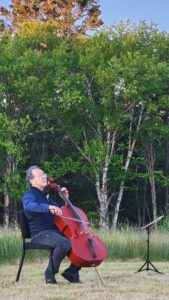 "Yo-Yo Ma's kindness, generosity, humor and artistry have brought attention to the beauty that surrounds us," said Secretary Haaland, who met with Tribal leaders, elected officials, and other stakeholders during her two-day visit to Maine, her first to the state and first visit to a national park as Secretary of Interior.
Haaland announced federal investments to protect the beauty of Acadia and ensure that more people may enjoy it at a press conference later in the day: $7.5 million in Great American Outdoors Act funding to rehabilitate the drinking water and wastewater systems in the Schoodic District of Acadia National Park. President Biden also has proposed additional funding for the research and education activities supported by Schoodic Institute.
The Great American Outdoors Act was co-sponsored by all four members of Maine's Congressional delegation, in recognition of the importance of the outdoors to culture, economy, and way of life. Governor Janet Mills, herself a poet, recognized that the day's theme was harmony.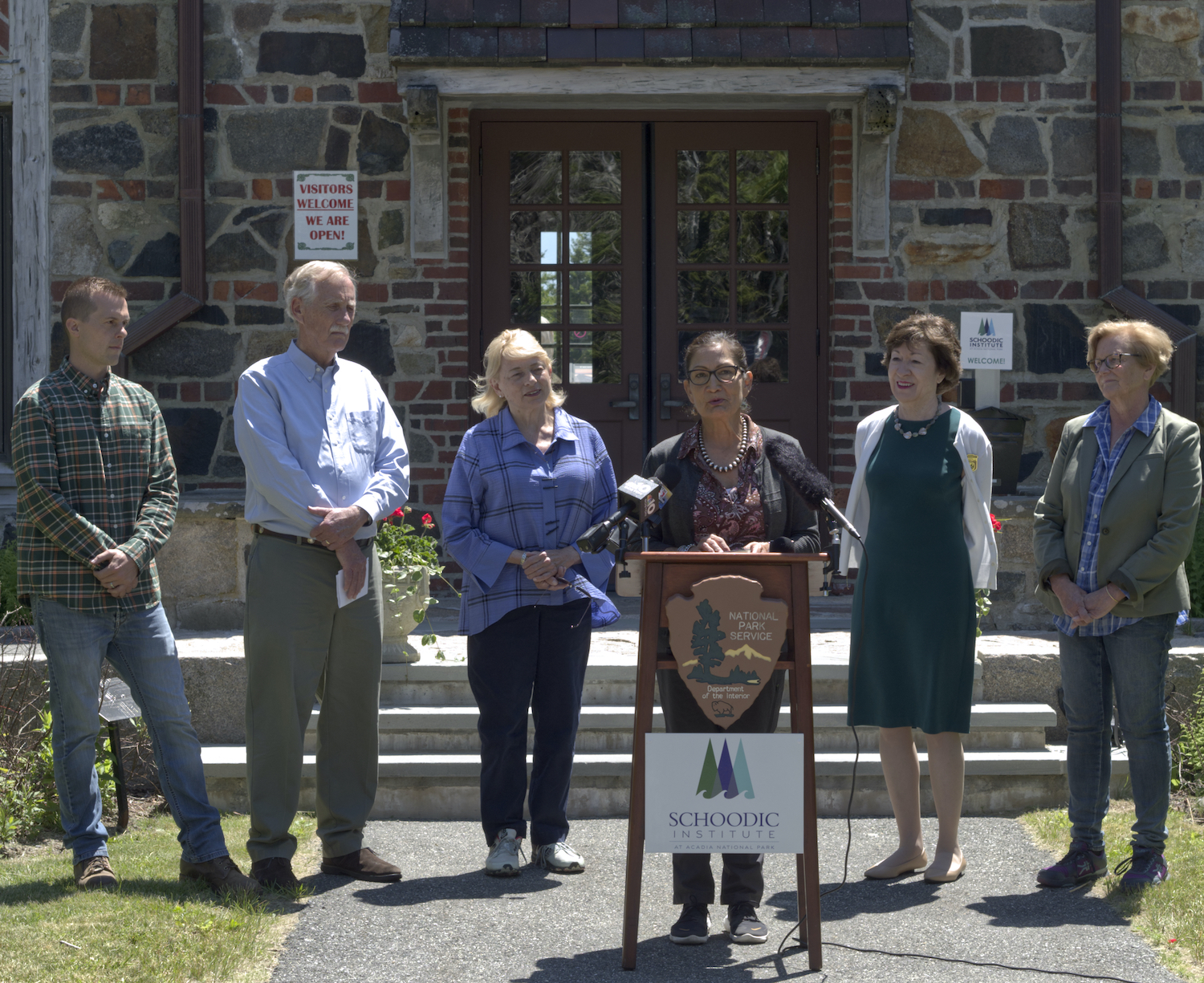 "The collaboration did not originally intend to involve a gathering of tribal, state, and federal leaders. We simply wanted to share some joy and hopefully create a transformational moment for some lucky people who just happened to be there. However, the outcome of Yo-Yo Ma's intent to honor Wabanaki homelands with music was something much more resounding and powerful than we ever imagined," said Abbe Museum Director Chris Newell.
Isn't this the purpose of art? To prompt question, thought, and memory; to further creativity; to connect us to one another, and to nature.
Media coverage and reflections of the day's events:
Reflection from Second Century Stewardship founder David Shaw