2022 GivingTuesday Concert to Support Schoodic Institute
November 29, 2022 @ 5:30 pm

-

7:00 pm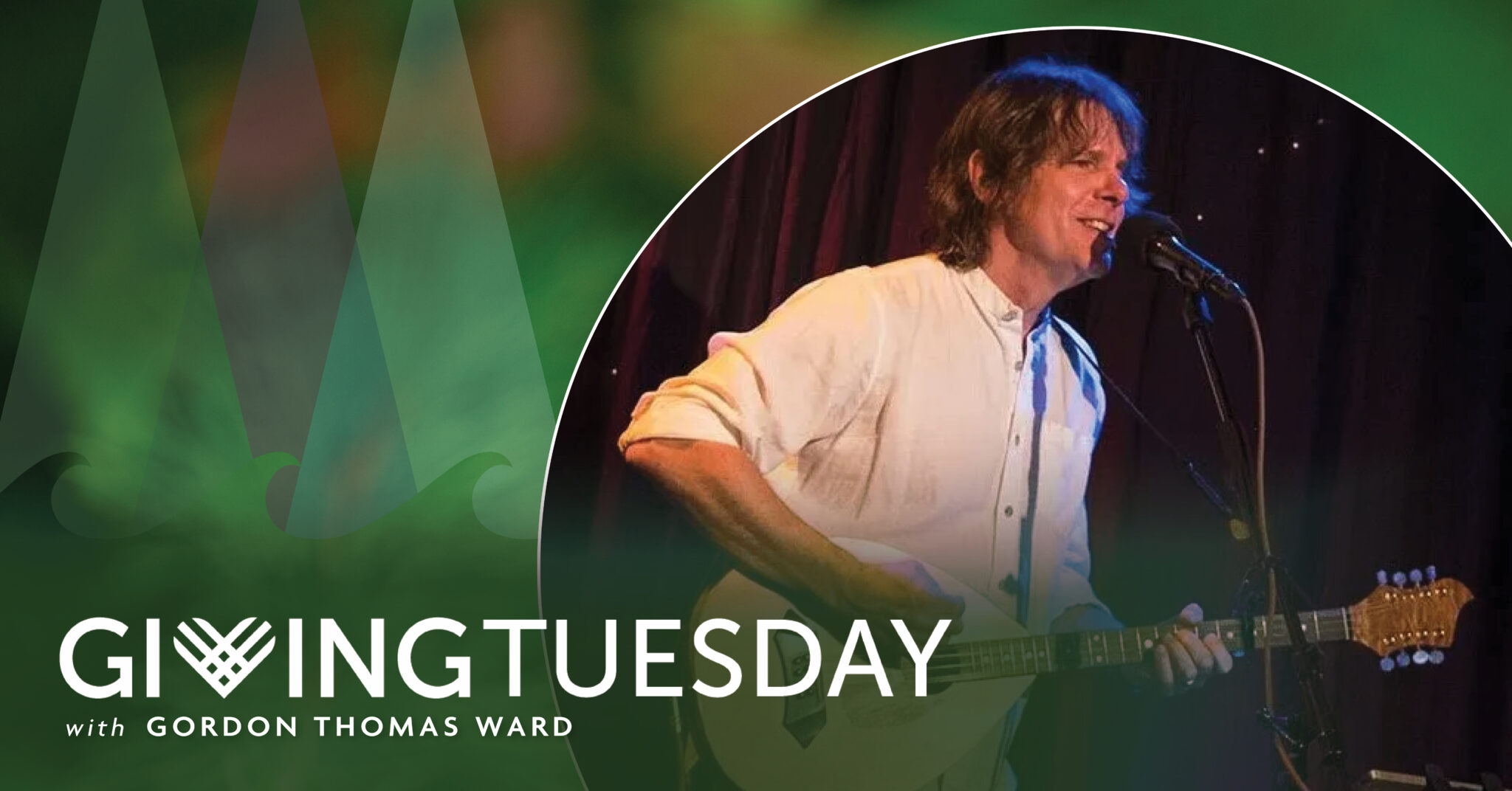 Join us on November 29th from 5:30pm – 7:00pm for a special happy hour concert and conversation between Maine-based singer-songwriter Gordon Thomas Ward and Schoodic Institute as part of GivingTuesday, a global generosity movement aimed at unleashing the power of radical generosity. Gordon's music spans several genres including Singer-Songwriter, Americana, and Contemporary Folk Rock.
During the concert, you'll meet our Cathy and Jim Gero Acadia Early-Career Fellows Maya, Mikayla, and Olivia and learn about how they are helping us achieve our mission of inspiring science, learning, and community for a changing world. Attend in-person at Moore Auditorium on the Schoodic Institute campus or remotely via Zoom. Beer, wine, and light refreshments will be provided.
About Gordon
A resident of Winter Harbor, Gordon is, at heart, a storyteller who paints musical portraits that plumb the depths of our emotions and bring the past to life while pointing to a hope-filled future. His listeners travel mystical and historical roads, winding through lush, sonic landscapes. While performing, Gordon utilizes a variety of instruments including six-, eight-, and twelve-string guitars and an eight-string Walkabout dulcimer, resulting in a varied spectrum of tonal colors. His songs have led him to work with notable musicians such as Eric Troyer and Mik Kaminski (Electric Light Orchestra, ELO II, and The Orchestra), William J. Hall, Caroline Cotter, share the stage and billing with Natalie Merchant and Christine Lavin, and open for noted singer-songwriter Bill Staines. Gordon's first album Welcome to the Past was released in 2013. His celebrated, GRAMMY-balloted record Providence was released on August 30, 2018. Gordon followed that up with the release of his new, much-anticipated, and critically acclaimed double album titled Eiderdown on May 1, 2020, which has charted as the #1 folk record, both nationally and in Maine, and as the #3 alternative folk record in the nation. Gordon's new album Whispers from the Woods was released on September 1, 2022, and is currently the #4 alternative folk album in the nation. Visit his website here.
Thank you to our sponsor, Machias Savings Bank.

Join remotely via Zoom:
https://us06web.zoom.us/j/88593398137?pwd=RDNRNDNYLzgxU3FBZVpPQXhjdW8zQT09
Please Consider a Gift to Support Schoodic Institute
We need your help to fulfill our mission and achieve our vision. Help us conduct critical research about how national parks, communities, and society can adapt to environmental change. Help us integrate research with hands-on education programs for people of all ages. And help us build partnerships of discovery and learning across natural and social science disciplines. Donate during registration or online at SchoodicInstitute.org/donations. You may also mail a check to Schoodic Institute at P.O. Box 277 Winter Harbor, Maine 04693. Thank you for your generosity!