Project ASCO Volunteer Training at Mahar Point
June 23 @ 8:00 am

-

11:30 am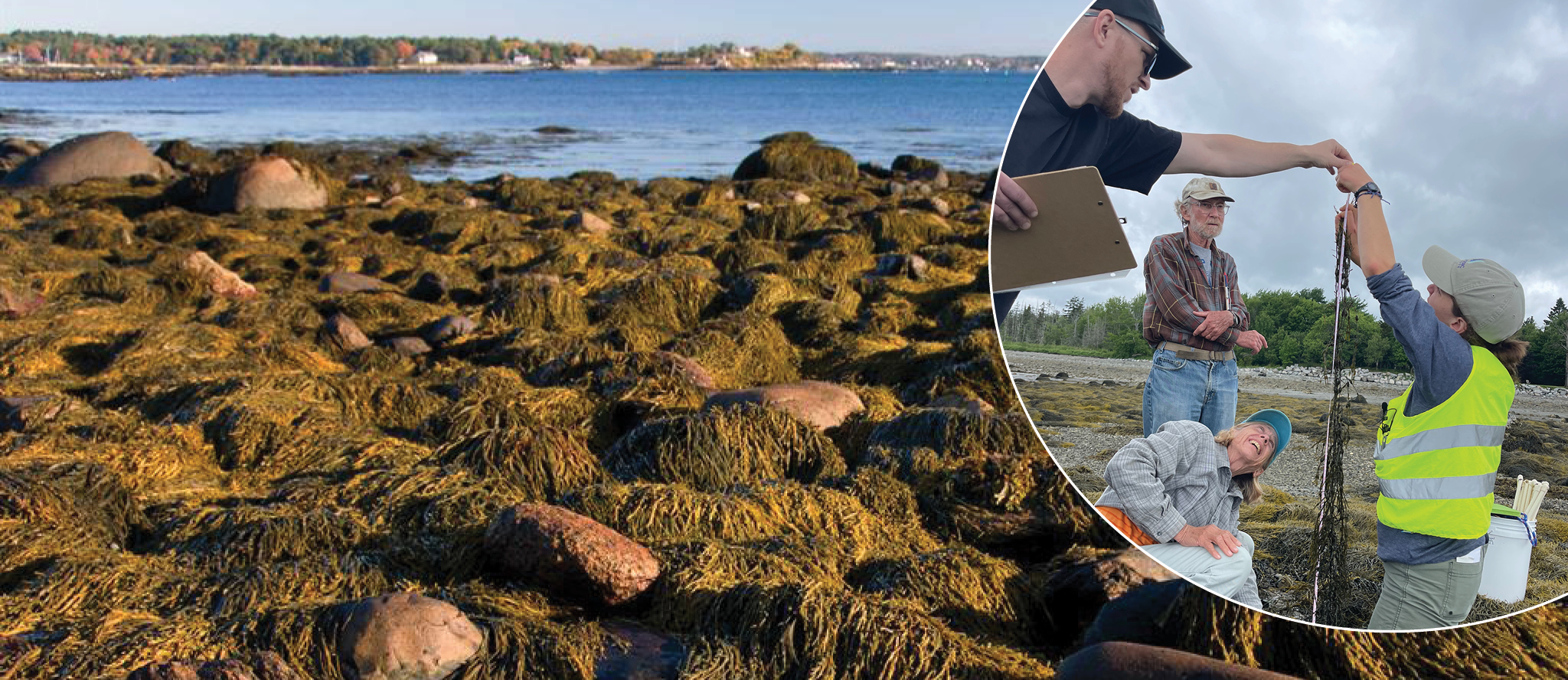 Join Schoodic Institute's Project ASCO research team in collaboration with Downeast Coastal Conservancy on June 23, 2023 from 8:00am to 11:30am at Mahar Point (Pembroke, Maine) to learn about and collect data on rockweed, a foundational seaweed in Maine's rocky intertidal! Please register for this volunteer training event below.

Project ASCO is a citizen science research initiative designed to get interested participants out into the intertidal zone to collect data about rockweed while exploring the beauty of the rocky coast between the tides. Rockweed (Ascophyllum nodosum, or "Asco") is the dominant species in most of the rocky intertidal zone of Maine and provides habitat for other species living in and visiting the intertidal zone. Rockweed is currently harvested in Maine and sustainable management requires knowledge of the total amount of rockweed throughout the state. Participants in Project ASCO can help answer the question, "How much rockweed is there?" The data collected by Project ASCO participants will be analyzed and shared by scientists at Schoodic Institute to inform resource management.
During this training, volunteers learn the Project ASCO research protocol in a hands-on setting by collecting data on rockweed in the rocky intertidal. At the end of the training, volunteers are provided with field gear to collect their own data on rockweed and will be able to contribute to the Project ASCO database on the public data hub anecdata.org.
Activities for this research training include working with Schoodic Institute researchers in the rocky intertidal, a place where slips, trips, and falls can be a concern due to wet or unsteady rocks and seaweed. Please come prepared with weather appropriate field gear, long pants, close toed shoes, and enthusiasm for learning about Maine's rocky intertidal ecosystem! Please note: there are no bathroom facilities at this location.

If you have any questions about Project ASCO or this in-person volunteer training event, please email projectasco@schoodicinstitute.org.
Thank you to the Downeast Coastal Conservancy for partnering with us to host this volunteer training.

Thank you for your interest. Registration has now closed for this volunteer training event.