Posted in
By Catherine Schmitt, Science Communications Specialist
Two-thousand nineteen dawned gray and windy, after an overnight storm of snow, sleet and rain. At nine a.m. it was raining and 39 degrees at Schoodic Point. Northeast winds piled crashing pale-green waves against the rocks, throwing mist and spindrift into the air. In places the shore was covered with foam.
The raw conditions did not deter a handful of visitors from searching for birds as part of the Christmas Bird Count at Schoodic Point. Volunteers have been conducting the annual survey here for fifty years straight, and a bit of wind and spray would not deter them. Will Russell came all the way from Arizona to participate, after counting birds there and in North Carolina and Virginia. "I did the Schoodic count once before, perhaps 40 years ago," he said. "It was a pleasure to return, especially on such a wild and atmospheric day."
The Schoodic count is one of around thirty in the state. Between December 14 and January 5, volunteers across the country document every bird they see in a given area during a set period of time, contributing their data to the National Audubon Society. The idea started in 1900, when Frank Chapman, concerned as many were about declining bird populations, started a census as an alternative to the holiday tradition known as the Christmas "Side Hunt," when teams of hunters would compete to see who could shoot the most birds, according to the Audubon Society.
The census retains a sense of friendly competition. The first day of January is a big day for birders, a time to jump-start one's "list" for the year. For Schoodic Institute's Bird Ecology Program Director Seth Benz, the first day's birds are a portent of the year to come.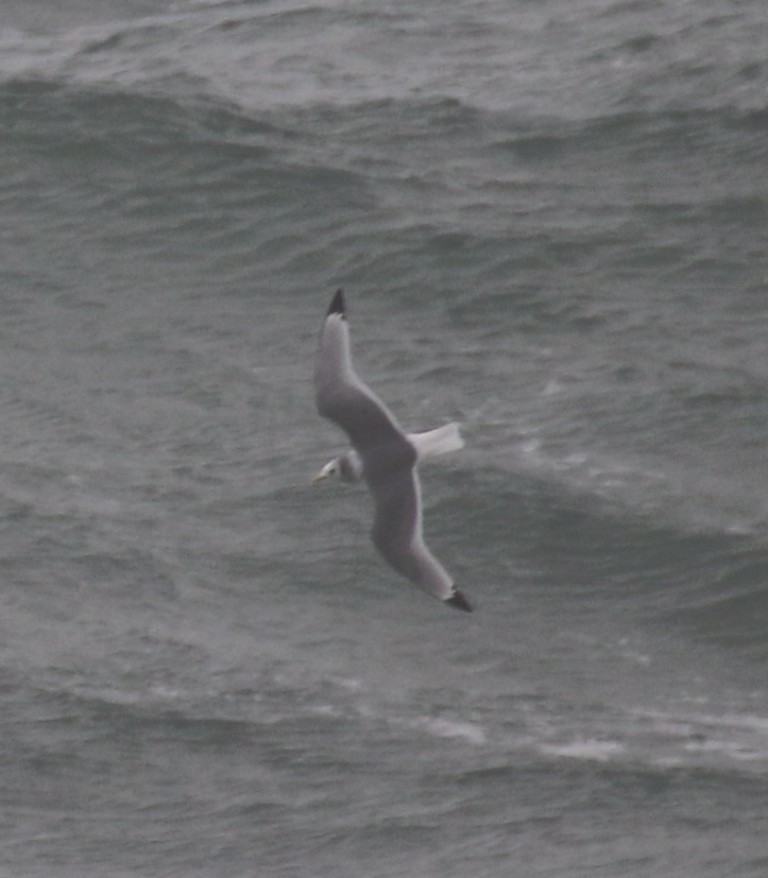 The 25 observers, coordinated by Benz, knew the raw conditions would actually make for pretty good coastal birding. The winds that sent thundering breakers rolling toward shore also pushed birds that normally stay offshore closer to the coast. Kittiwakes cruised through the troughs between wave crests. Razorbills and gannets seemed unfazed by the turbulence. It was, in a word, "spectacular," said Benz. The lighting, too, with an overcast sky and pale green sea, made a good background for detecting birds: great cormorant, red-throated loon, common loons, black-backed, herring, and Iceland gulls. The most surprising were three dovekie, the smallest and rarest members of the alcid family on the East Coast.
View the 62 species and one "cw" species (Count Week which means it was not seen on count day but was within the allotted timeframe to be on an honorable mention list for the week.