Posted in
WINTER HARBOR, MAINE – Schoodic Institute at Acadia National Park is pleased to announce the promotion of Megan Moshier of Winter Harbor to Director of Sales and Operations.
Moshier oversees approximately 75 groups using the Schoodic Institute campus each year, including middle school, high school, college and university field trips, community organizations, researchers, bird tours and artist groups, in addition to public presentations and evening lectures. Moshier has been with Schoodic Institute since 2014, managing sales, events, food services and the Acadia National Park Welcome Center in Rockefeller Hall. Her new responsibilities include supervising housekeeping and maintenance departments of the 100- acre campus, a former U.S. Navy base, managed in partnership with the National Park Service.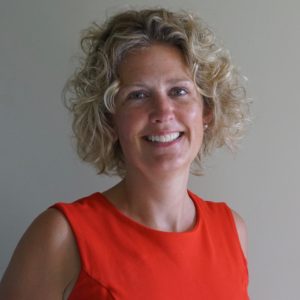 Moshier grew up in Winter Harbor and has worked in sales and hospitality in Maine, Washington, D.C., Philadelphia, Boston, and Honolulu.
"We are thrilled to have Megan leading the operations of our campus, lodging, dining, and meeting facilities," said Schoodic President and CEO Nick Fisichelli. "Megan brings an amazing skill set, past experiences, and ambition to her work at Schoodic."
"I am excited to work with my professional team at Schoodic to exceed the expectations of our guests. I will continue to strive to bring a variety of groups and events to campus to share in all that Schoodic Institute has to offer," said Moshier.
Schoodic Institute is open year-round and is available as a place to convene, retreat, educate, research, and celebrate within Acadia National Park. Visit schoodicinstitute.org/visit/ to learn more.