Posted in
WINTER HARBOR, MAINE – Schoodic Institute at Acadia National Park is pleased to announce the appointment of Dr. Nicholas Fisichelli as Interim President and CEO. Fisichelli is currently Director of Science and Education at Schoodic Institute. In this new role, Fisichelli will provide leadership in all phases of the Institute's work while continuing forest ecology research examining natural resource dynamics in a continuously changing world. Fisichelli takes over from Don Kent who recently stepped down as President and CEO.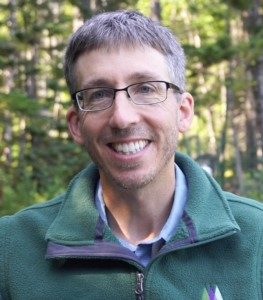 "Nick Fisichelli has consistently demonstrated leadership and vision, while making significant advancements in science and education at Acadia and other national parks around the nation. We look forward to working with him in his expanded role as interim CEO," said Kevin Schneider, Acadia National Park Superintendent.
"Nick Fisichelli is an exceptional scientist and a committed educator with a passion for hands-on, citizen science learning strategies," said David Ellwood, Chair of Schoodic Institute's Board of Directors. "He has repeatedly demonstrated exceptional capacity for pursuing collaborative solutions to critical environmental challenges, leading science and education activities across the Park and across the world. He has been instrumental in the transformative Second Century Stewardship initiative with the Park. He will be working with the superb staff at Schoodic. We are very fortunate to have him here at Schoodic Institute, and especially grateful for his willingness to step into this vital leadership role as the Institute begins its search for a permanent President and CEO."
"I am honored to take on this interim role and continue our work at Schoodic to understand environmental change and engage people in science and solutions," said Fisichelli, who focuses on ecosystem dynamics and land management challenges through scientific understanding, education efforts, and stewardship guidance in diverse partnerships. He was a Fulbright Fellow in Germany and earned his Ph.D. in forest ecology from the University of Minnesota in 2012. He also previously worked at Shenandoah National Park and Lassen Volcanic National Park.
Ellwood also praised departing President and CEO Don Kent, for his "deep commitment to environmental science and education, his dedication and hard work, and his leadership at the Institute, in Acadia National Park and beyond. We thank him for all he has done and wish him well."
Schoodic Institute at Acadia National Park supports scientific research of importance to the national parks, provides professional development for teachers, and helps train a new generation of conservation stewards. As partners in science and education, Schoodic Institute and Acadia National Park together manage the largest of 18 National Park Service Research Learning Centers in the United States, and are national leaders in the development of new techniques to involve the public in science and conservation.