Guest Writer: Ann Caswell
On March 4th, Acadia Senior College members gathered at Schoodic Education and Research Center for our third annual Schoodic Getaway. After a hearty and tasty lunch, we headed out on a guided photography walk.
Photographer Bob Thayer had been hoping for some snow, so we could hone our winter camera skills, but the ground was bare. Still, the weather here on the Maine coast always has some surprises in store – and we were greeted at Schoodic Point with unexpectedly big surf. The March 2nd nor'easter lingered out at sea, generating rollers that crashed into the granite ledges, sending huge plumes into the air. Mesmerized, we took shot after shot with cameras and phones, as Bob continued to give us pointers. Everyone braved the chilly wind to see if the next wave might yield an even greater spectacle than the last.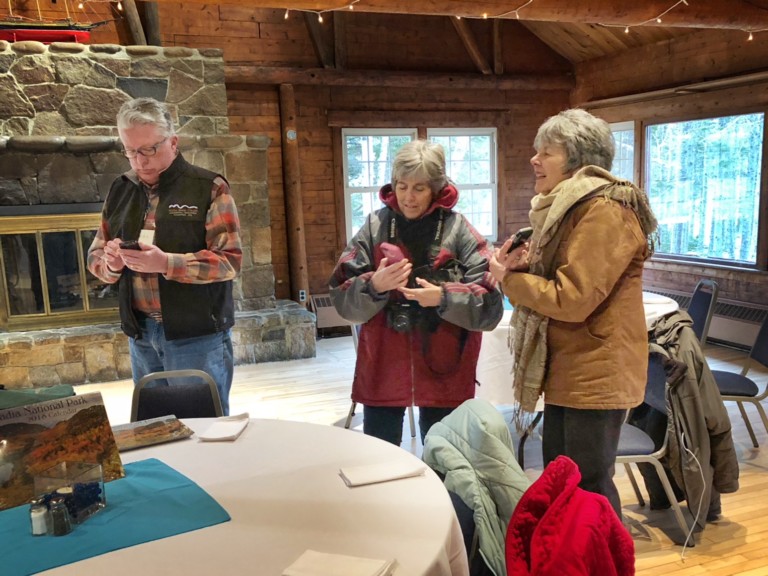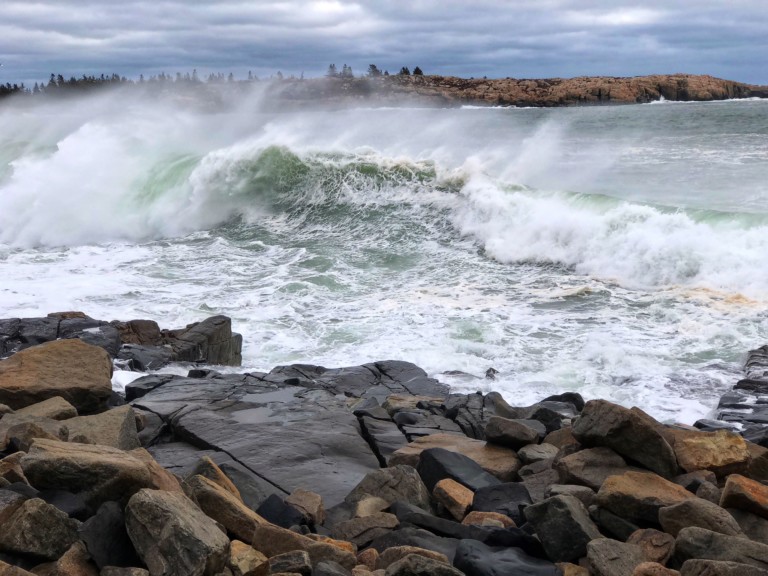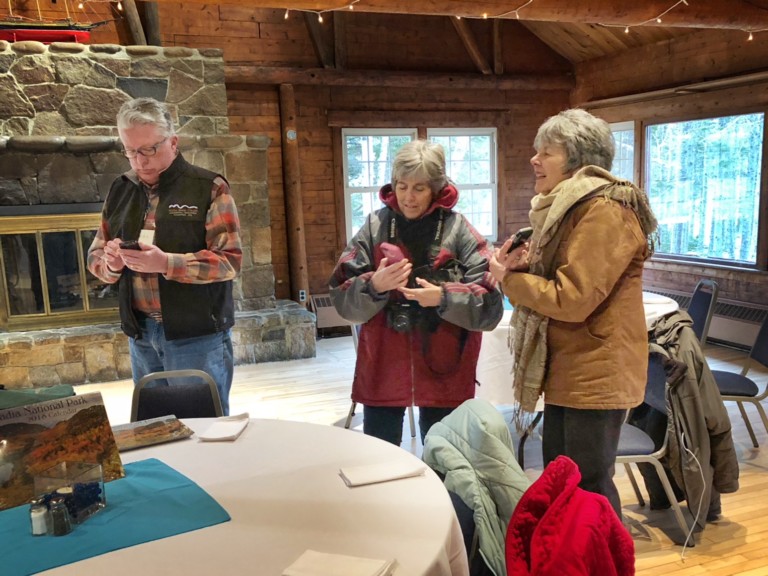 Next it was time to warm up at Schooner Commons, a beautiful building on the SERC campus, where we were fortunate to have the ballroom, complete with roaring fire, as our gathering space. Scott Worcester (Sawyer's Specialties) and Bob Bartlett (Bartlett's Winery) offered us an array of Bartlett's local wines to taste, including dry pear, rich blueberry, and sweet berry dessert wines. Our wine and cheese hour was a great way to warm up and socialize. After lobster stew, New England boiled dinner, and ice cream sundae bar, we headed out to Moore Auditorium, where we enjoyed "The Secret of Roan Inish." The main character of this lovely film, set on the coast of Ireland, is a young girl who discovers more than the family secret (that they have seals in their ancestry), as she prods them to resettle their island home. Cloudy skies precluded our planned stargazing session, but many of us stayed up late anyway, watching the Oscars with our suitemates.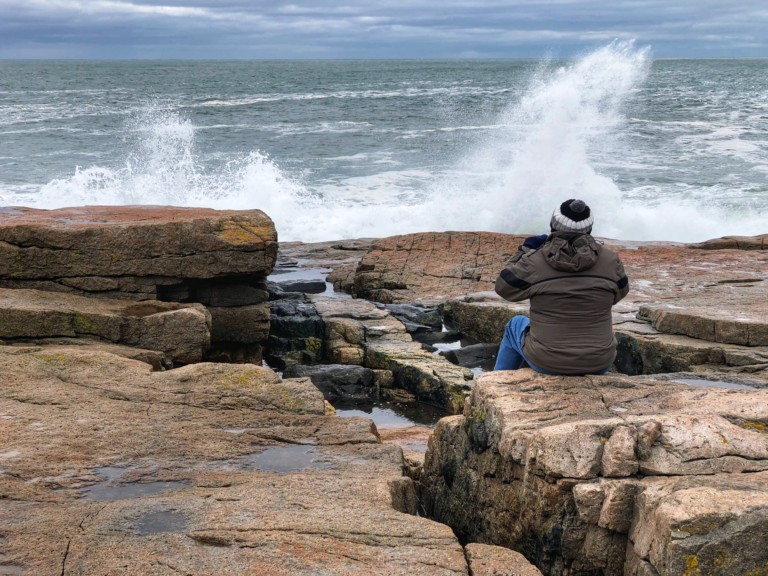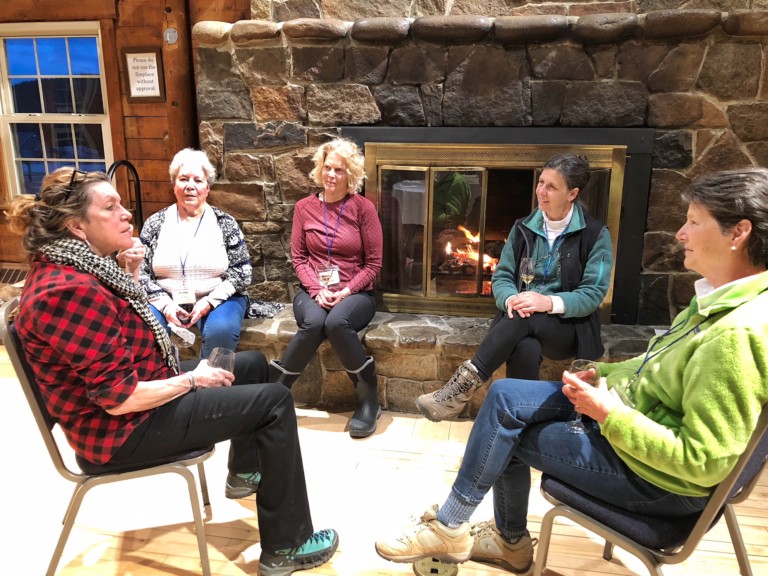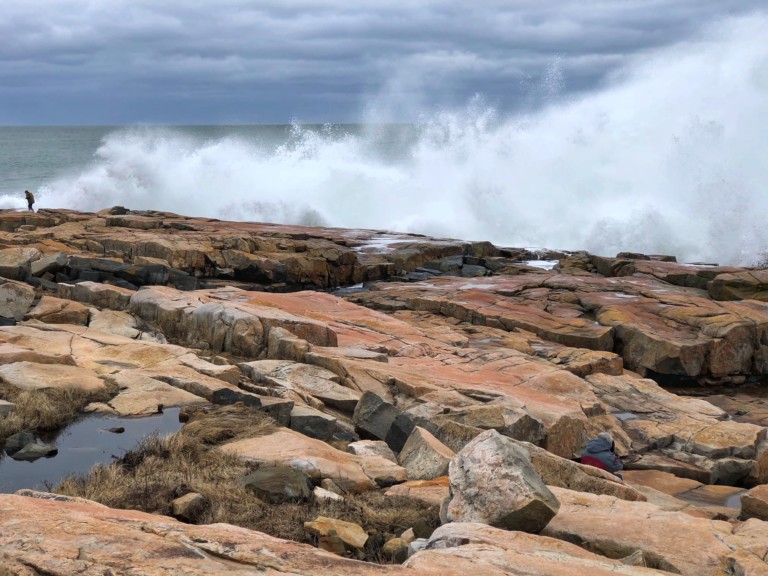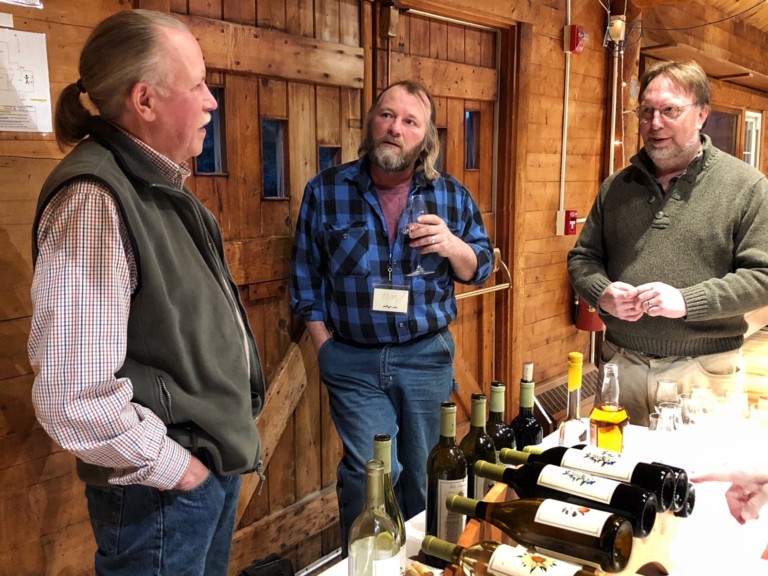 By Monday morning, most of the clouds had cleared, and we set off with Schoodic Institute ornithologist Seth Benz to look for sea birds. The still-rough seas and unrelenting wind kept the birds hunkered down, but we still saw many species, including strikingly-feathered Harlequin ducks. Lunch was a hands-on experience: Retired Ranger Ed Pontbriand and friends led us through all the steps as we filled eight cast iron Dutch ovens and tended them with glowing coals. The March sun offered some welcome warmth, as did the big fire burning by the Picnic Pavillion. We were even entertained by some historic logging camp music as we enjoyed our black-bean-enchilada, sausage-lasagna, and broccoli-cheese casseroles, along with biscuits, and finished up with apple-rhubarb crisp and pineapple upside-down cake, all cooked outside in Dutch ovens.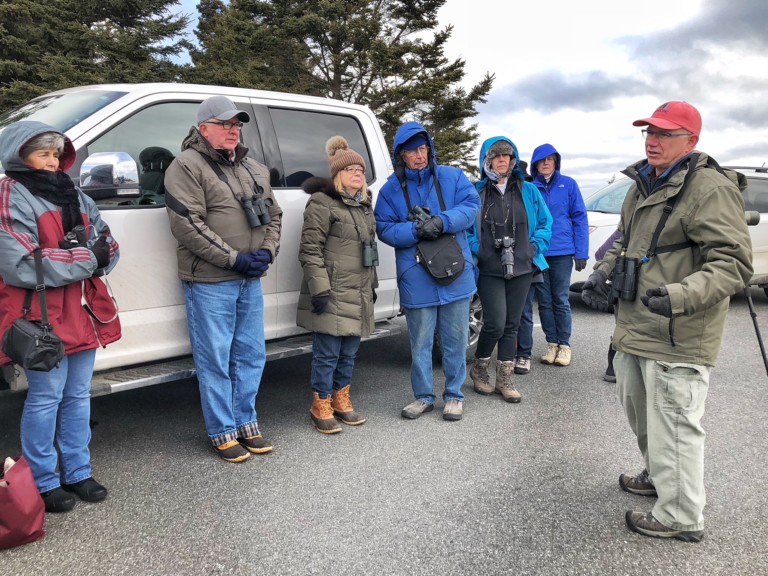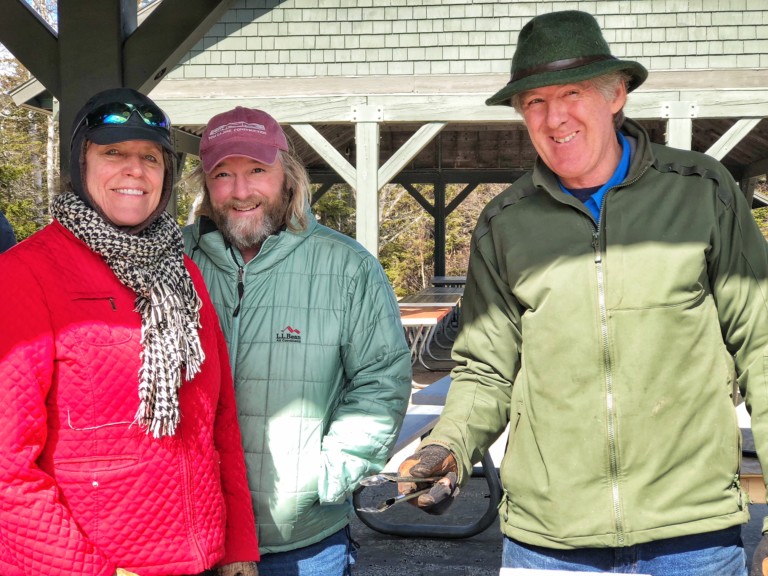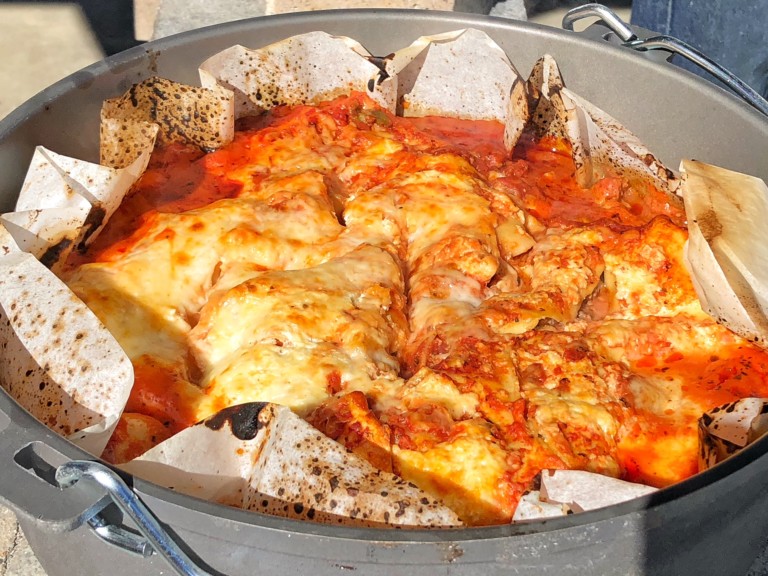 Some ASC members attended this event for the first time, others were returning for a second year, and a few had been all three times. Driving home, our carload agreed it was great to get away to a remote location, learn what's going on at SERC, and enjoy each other's company. The Schoodic Getaway surely embodied our ASC motto: Stimulation, Knowledge, Interaction, and Fun!