Posted in
Schoodic Institute at Acadia National Park recently elected two members to its Board of Directors; Trina Wellman of Seattle, Washington, and Steve Myers of Dallas, Texas.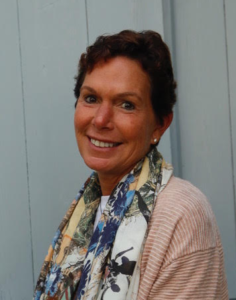 "Dr. Trina Wellman and Steve Myers strengthen an already strong, talented, and engaged Board that enables Schoodic Institute at Acadia National Park's pursuit of collaborative solutions to critical environmental challenges through discovery and learning," said Schoodic Institute President and CEO Don Kent. "Trina, a natural resource economist, is an expert in ecosystem goods and services, and applying science in community settings. Initially a biologist, Steve became an applied computer technologist. His analytical skills and entrepreneurial experience will enhance the Schoodic Institute's organizational efficiency, including our communication and marketing."
Dr. Wellman grew up in Maine and attended Brown University and later earned a Master in Marine Affairs and Ph.D. in Natural Resource Economics from the University of Washington. She has worked at the Woods Hole Oceanographic Institution, the National Oceanic and Atmospheric Administration, Battelle Memorial Institute, and most recently, Northern Economics Inc., conducting applied research on a myriad of subjects including the valuation of marine ecosystem goods and services, benefits and costs of shellfish aquaculture, the economics of marine ecosystem restoration, and development of conceptual models of the human dimension of ecosystem service recovery and related indicators of human wellbeing.
"I am so excited to be able to work with the Schoodic Institute and make a contribution to the people, communities and marine ecosystem health of Downeast Maine," said Dr. Wellman. "Schoodic Institute represents a cross-section of all my professional and personal interests and I hope that my background and experiences will lend themselves to its continued growth and achievement of its goals."
Dr. Wellman currently serves on the Puget Sound Partnership Science Panel, the Task Force on Southern Resident Killer Whale Recovery, and The SeaDoc Society Science Advisory Board. She is also the current President of the Board of Salish Sea Expedition (an at sea,  hands-on marine science education program for middle and high school students in Puget Sound) and Commodore of the Sorrento Maine Yacht Club. Dr. Wellman has two daughters (Amelia and Caroline who have summered in Sorrento, Maine their entire lives) and enjoys sailing, paddle boarding, gardening, running, tennis, watercolor painting, and traveling with friends and family.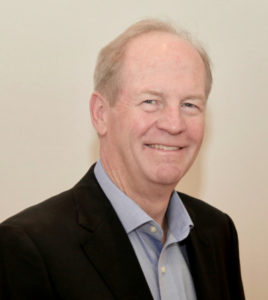 Steve Myers grew up in an Illinois town in an agricultural area near the Mississippi River and attended Massachusetts Institute of Technology where he earned an undergraduate degree in Biology.
Upon graduation from MIT, he joined the suburban Boston firm Epsilon. Later Steve teamed with the former President of Epsilon to help found Brierley + Partners, a loyalty management consultancy and direct response marketing agency where he served as Senior Vice President. In 2000 Brierley + Partners spun off Research Now, a start-up in the online market research space. Steve served as Senior Vice President, Operations, and later Senior Vice President, Panel Management.
Steve's volunteer experience includes coaching youth sports, board service for a competitive soccer league, Boy Scouts, and a hospital Institutional Review Board. He is retired, lives in Dallas Texas, and looks forward to celebrating his 42nd anniversary with wife Betsy in 2019. Steve and Betsy have visited Winter Harbor, Maine their entire married lives, and recently purchased a home in the area. Steve and Betsy enjoy cooking, hiking, golf, travel, and sharing the spectacular Winter Harbor scenery with their children and grandchildren.