Posted in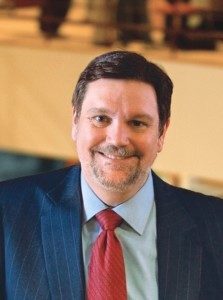 Schoodic Institute is pleased to announce the appointment of a new board chair and a new member to its board of directors. Current board member Dr. David Ellwood has been named Schoodic Institute Board Chair replacing retiring board chair Alan Goldstein. David Manski has been appointed to the board and will serve as Vice Chair.
"I am deeply honored to be chairing this terrific board and working with our exciting new CEO, Don Kent.  Schoodic Institute has a vital and exciting mission at the intersection of science, education, and conservation," said Ellwood.  "Our location within and close collaboration with Acadia National Park offers an exceptional opportunity to learn and share at a time when our local natural environment is changing so very rapidly. I look forward to building upon the years of wise and committed leadership of my predecessor, Alan Goldstein."
Dr. Ellwood grew up in Minnesota and later attended Harvard University where he earned both his undergraduate degree and Ph.D. Dr. Ellwood is a Fellow of the American Academy of Arts and Science, a Research Associate at the National Bureau of Economic Research, and a Senior Research Affiliate of the National Poverty Center at University of Michigan's Gerald R. Ford School of Public Policy. Over the years, Dr. Ellwood has become one of the country's foremost scholars on poverty and welfare. For his work, Dr. Ellwood has been the recipient of numerous prestigious awards, such as the Morris and Edna Zale Award for Outstanding Distinction in Scholarship and Public Service among others. Currently, Dr. Ellwood is the Isabelle and Scott Black Professor of Political Economy at the John F. Kennedy School of Government at Harvard University where he has also served as Dean. Dr. Ellwood and his wife Marilyn have been married for over 25 years and enjoy hiking, sea kayaking, and most forms of outdoor recreation.
David Manski, was former Chief of Natural Resources and Cultural Heritage at Acadia National Park for the final 20 years of a 35-year National Park Service career. During his tenure at Acadia, he was instrumental in helping to establish the Schoodic Institute as a National Park Service research and learning center.
David is an expert in conservation and natural resource management. He received the U.S. Department of the Interior Meritorious Service Award and the NPS Director's Award for Natural Resource Management. David has worked extensively on international conservation issues, both during his career and following retirement in 2014. These technical assistance and consulting assignments have taken him to Oman (where in 2017, he served as a Nature Reserve Expert with their Ministry of Environment & Climate Affairs), Tanzania, Thailand, Laos, Cambodia, Bangladesh, China, Mozambique, and Timor- Leste. In 2013-2014, he was a Fulbright-Nehru Environmental Leadership Program Scholar looking at Protected Area management in India. In addition, he hosted/organized conservation study tours and meetings in the US and abroad for environmental professionals from the Middle East, in affiliation with the Quebec Labrador Foundation.
David has undergraduate and graduate degrees in wildlife ecology from the University of Arizona and Texas A&M University. He is a certified wildlife biologist, a research associate at College of the Atlantic in Bar Harbor, Maine, and a Commission Member of the IUCN World Commission on Protected Areas. He resides in Bar Harbor, Maine.
Schoodic Institute welcomes Ellwood and Manski to their new roles. Their depth of knowledge and expertise in the fields of public policy, education, and science will help the Institute in its mission to pursue collaborative solutions to critical environmental challenges through discovery and learning.