Posted in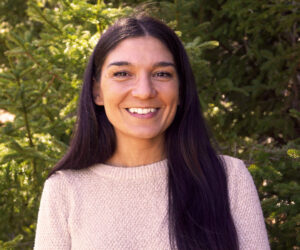 Schoodic Institute at Acadia National Park is pleased to announce the appointment of Sarah Luchini as Marketing Specialist. In this role, Luchini will work to coordinate Schoodic Institute's internal and external marketing efforts to grow awareness and engagement, as well as develop and implement marketing plans in support of the organization's mission to inspire science, learning, and community for a changing world.
Prior to joining Schoodic Institute, Luchini worked as Lead Graphic Designer at Downeast Graphics & Printing, a locally-owned print and graphics studio where she worked seamlessly in print and web-based design to create varied media products in both realms of marketing and communications. Her wide-ranging portfolio showcases her keen ability to discern marketing and design trends, as well as conceptualizing visuals to create informative, appealing, and usable content and design.
"It gives us great pleasure to welcome Sarah. Her experience will be a major asset for Schoodic Institute, and her broad ranging skills will add much needed capacity to the organization. With Sarah on board, we look forward to creating more awareness and sharing more stories about the important work we are doing at the Institute and the ways members of our community can get involved," said Nick Fisichelli, President and CEO at the Institute.
"I am excited and grateful for the opportunity to join Schoodic Institute," said Luchini. "Being a part of the team here is to be surrounded by inspiring minds working toward a better future, and I'm glad to help spread that awareness in betterment of our parks and planet."
Luchini holds a Bachelors of Fine Art degree from Lesley University College of Art & Design, with a background in fine art and art history. Her work has been shown in exhibitions throughout Maine, Boston, and Florence, Italy, and she has worked in art galleries in Massachusetts and along the Maine coast.
If you would like to learn more about community outreach and Schoodic Institute, reach out to Sarah Luchini at 207-288-1331 or sluchini@schoodicinstitute.org.