Posted in
by Seth Benz
The 2020 autumn Sea Watch at Schoodic Point in Acadia National Park tallied 53,116 individual migrant waterbirds of 28 different species during 75 observation days.
The official count took place from September 1 through November 20. During the 75 count days, observers amassed 275 hours of effort.
The average number of birds per hour was 193.
The bulk of the Sea Watch effort was carried out by two outstanding volunteers who observed during separate months: Zeke Smith (September) and Amy Kopec (October and November). Zack Klyver, a third volunteer, filled in on a handful of days while Seth Benz, Schoodic Institute Director of Bird Ecology, stitched together the entire effort by covering one day per week. Each day's observation period began just before sunrise and continued for at least three hours. An additional, randomly timed, two-hour stint was conducted on 31 of 75 count days. Sea Watch attracted 1,054 visitors. There were five days where environmental conditions (serious inclement weather and/or thick fog) prevented the count from taking place at all.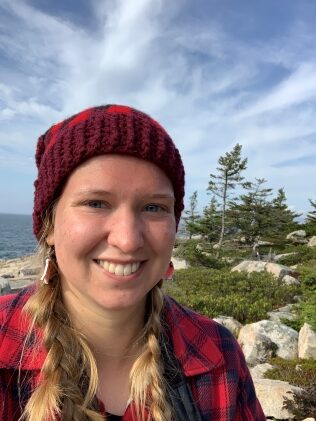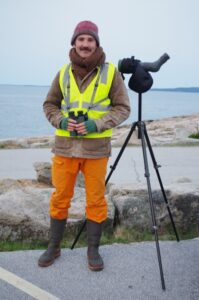 Most commonly seen migrants and select details
| | | | | |
| --- | --- | --- | --- | --- |
| Species | # of Days Observed | Season Total | Peak Flight Day | Peak Flight Count |
| Double-crested Cormorant | 61 | 21,036 | Oct. 22 | 5,033 |
| Common Eider | 69 | 13,803 | Oct. 23 | 2,548 |
| Northern Gannet | 57 | 3,379 | Sept. 14 | 354 |
| Surf Scoter | 54 | 1,627 | Oct. 10 | 699 |
| Common Loon | 65 | 1,590 | Oct. 23 | 99 |