The Maine hospitality of Schoodic Institute's team from Megan to Michelle to Sallie to Phyllis remains its greatest strength. Our group (with many returning participants) commented on how the food had improved, the internet connectivity seemed better, and how fascinating Seth's birding tour was. Thank you for a great session. We'll be back!

– Ard Berg, New York Academy of Art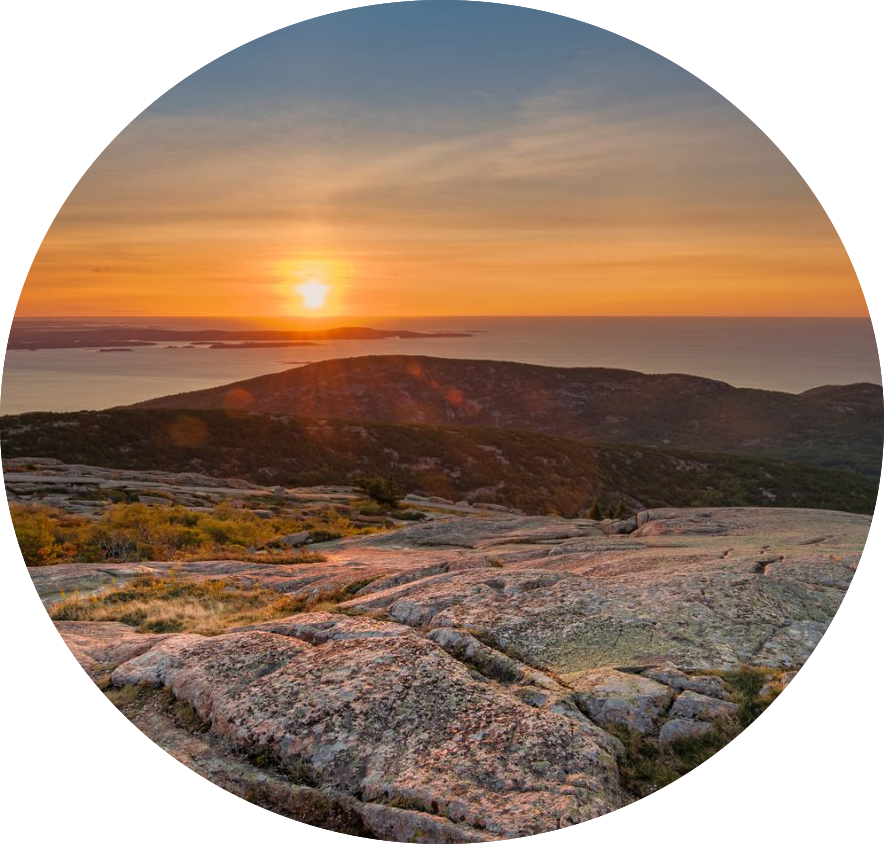 The bunkhouse suited our needs perfectly and was very comfortable.
The food was also very good. The dining hall staff is so friendly and accommodating!
– Janeth Eby, Holton Arms School, Bethesda, MD
Schoodic Institute is one of the best facilities in 25 years of the North American Dendroecological Fieldweek Program. This has been a wonderful facility and a wonderful opportunity.

– Jim Speer, NADEF director and Professor of Geography and Geology at Indiana State University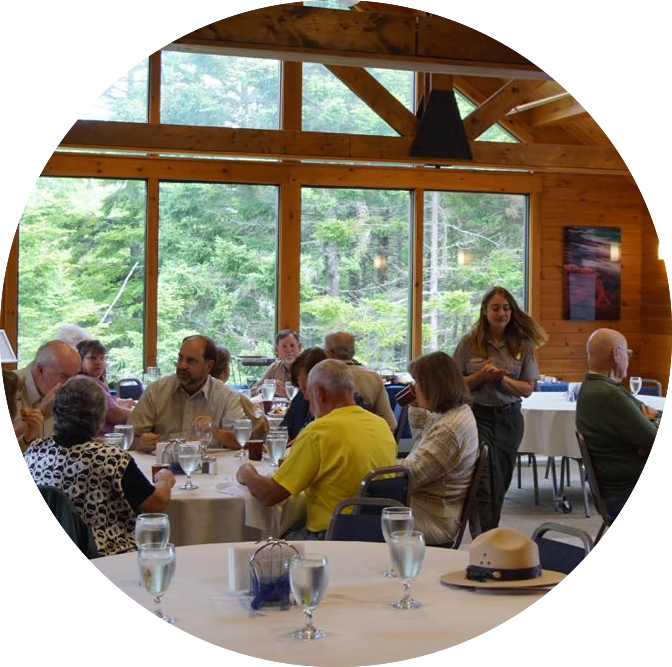 We fueled up in Schoodic's cafeteria-style dining hall, which has the warmth of a woodsy lodge. Home-baked lasagna, seafood chowder, chicken-salad wraps, Caesar salad, pumpkin chocolate-chip cookies, blueberry pancakes, vegetarian options—the food was all delicious, and we shared it at communal tables where new friends were made at each meal.
– Craig Neff, the Naturalist's Notebook 
Here we have acres of untouched forest, miles of ocean, and state of the art science facilities like nothing I've ever worked with before.  Students can go from a pine forest to a coastline in under five minutes, and they are fully immersed in nature.

– Matt Louis, Education Director, OceansWide Marine Science Camp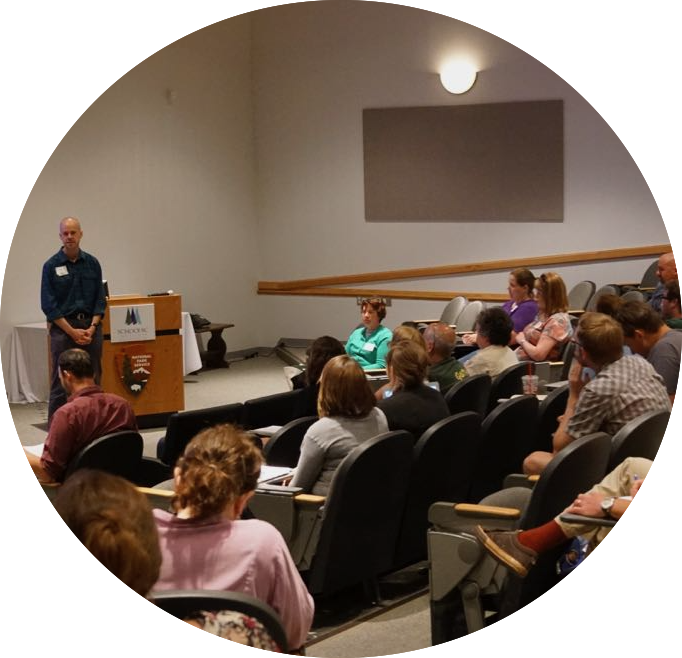 I have hosted a conference and writing retreats at Schoodic Institute over the years and it is a marvelous venue. The location is without parallel, the staff is kind and congenial, and it is affordable. The conference was the highpoint of many graduate students' careers, I have been told. For the retreats, we usually rent several apartments for a week, cook for ourselves, and use a classroom for a workspace. It is restful yet productive.  Schoodic Institute is wonderful.
– Nathan Stormer, Chair, University of Maine Department of Communication & Journalism
It was great! Your staff is the BEST! Zero complaints and nothing but compliments and gushing praise.
Every single one of us had an amazing time, and I want to thank you for helping us make that possible!

– Abby Matthews, Author Accelerator