Posted in
On a sunny Friday in February, Marine Ecology Program Director Hannah Webber sent an automatic water monitoring instrument (SeapHOx) out to a site off Schoodic Island for a third year of measuring acidity and other water quality parameters, in collaboration with Acadia National Park.
After Webber screwed the sensors and housing back together, "Diver Ed" and his crew transported the SeapHOx to the site, where Ed donned his cold-water SCUBA gear and bolted the instrument's metal frame to a granite block 40 feet below the surface.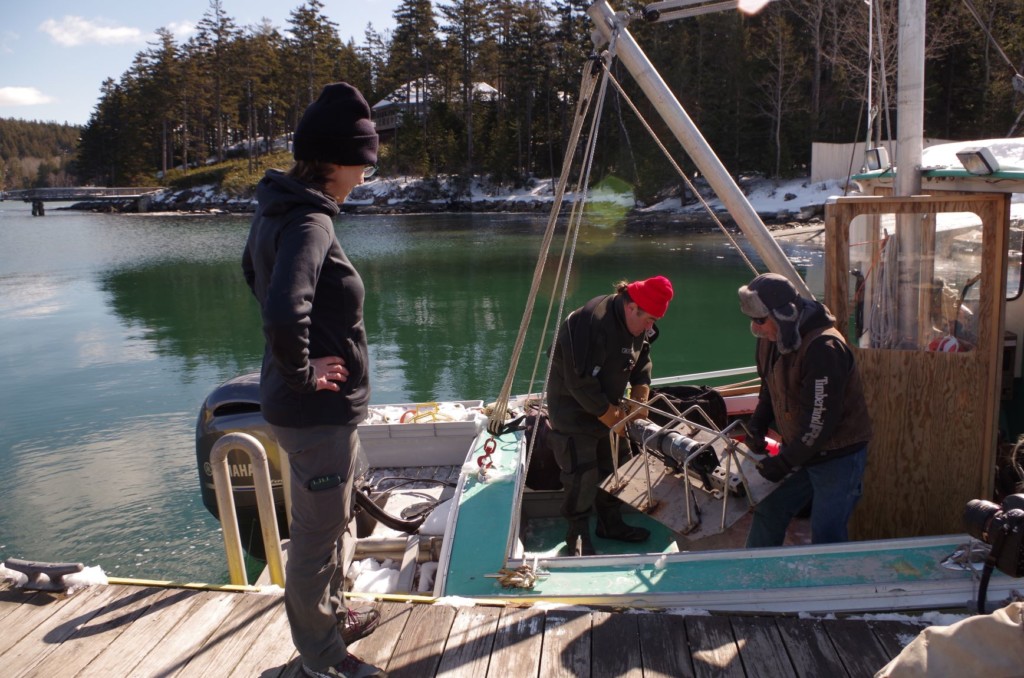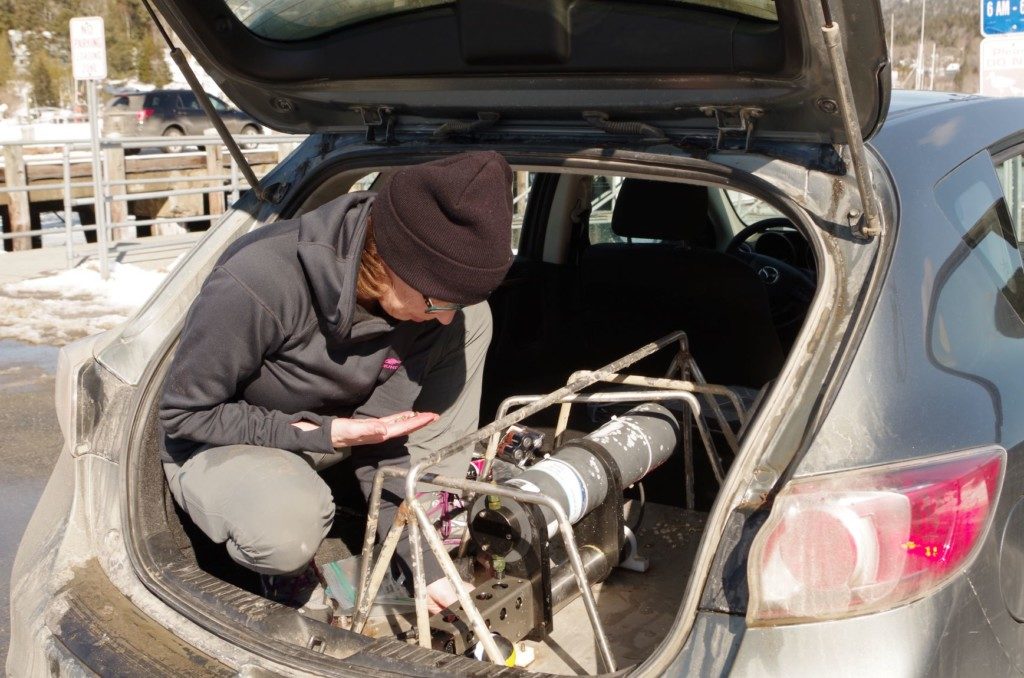 Ocean acidification, and its potential to harm shellfish and other marine organisms, is a major concern among marine ecologists and coastal communities. But until a few years ago no one had any data on acidity in the Gulf of Maine. The Schoodic Island site is now part of a network of monitoring sites. The autonomous sensor continuously measures ocean pH, temperature, dissolved oxygen, and conductivity (or salinity); the data will be collected when the SeapHOx is retrieved from the water at the end of the year.
Located at the edge of the Eastern Maine Coastal Current, the Schoodic Island site could provide an indication of the chemistry of water coming into the Gulf of Maine from the Northwest Atlantic and Arctic oceans.
The pH measurements from the last two years vary widely, which is to be expected according to Joe Salisbury, a professor at University of New Hampshire and one of Webber's collaborating scientists. Only after multiple years of data will researchers be able to identify any trends. In the meantime, the SeapHOx is sampling away beneath the surface, recording data on the changing conditions of the ocean that surrounds Acadia.