Posted in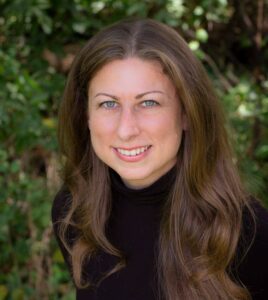 Schoodic Institute at Acadia National Park is pleased to announce the appointment of Susi Acord as Development Coordinator. In her position, Acord will work to implement a comprehensive balanced fundraising program in support of the organization's work to advance science, education, and stewardship for parks, people, and the planet.
"We are thrilled to welcome Susi, she has a long history working in rural communities whose economies rely on the preservation of high-quality natural resources. Her understanding of and experience working on initiatives that encourage resource conservation, environmental education, and outdoor recreation will serve her well in her role here at Schoodic Institute, and in our efforts as Acadia National Park's primary science and education partner, " said Nick Fisichelli, President and CEO at the Institute.
Before joining Schoodic Institute, Acord was the Media and Communications Director for Rural Action, a member-based sustainable community economic development organization working to promote thriving communities and healthy environments throughout Appalachian Ohio. For eight years she led the organization's donor communications strategies and produced keystone events and fundraisers. Prior to that, Acord spent five years with Rural Action's Sustainable Forestry program working with public and private land managers to increase the acreage of sustainably managed forestland and help landowners generate income from their woods in Ohio and across Central Appalachia through the Central Appalachian Forestry Alliance.
"I am truly grateful for the opportunity to join Schoodic Institute," said Acord. "The Institute has built a wonderful community that embraces discovery and learning at every level. From their work stewarding the next generation of science leaders, to encouraging students to explore their world through inquiry-based learning, and inviting community members to be part of the science by participating in citizen science programs – the community that has been created here and the work happening at Schoodic Institute provides an invaluable service to communities in Downeast Maine, staff and visitors of Acadia National Park and the entire National Park System.
"Schoodic's work isn't just relevant to parks" said Acord, "it's also relevant to communities throughout Maine, New England, along the Eastern Seaboard and Northern Forest Region. There is a lot that we are learning and I am glad to be part of it. "
Acord is looking forward to helping the organization build awareness and engagement across the region and working with the entire team to build new support for the work. "Maine has been a second home to me for nearly 30 years. I have family here and it's a place that I have always loved and returned to, and I am incredibly grateful to finally call this place home," she said.
If you would like to talk about ways you can get involved with Schoodic Institute, reach out to Susi Acord at 207-288-1360 or sacord@schoodicinstitute.org