Posted in
by Kim Kettler, Director of Development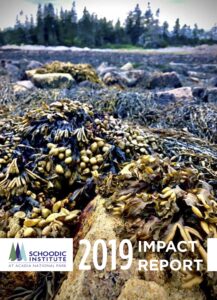 The 2019 Impact Report is out! Enjoy the many stories of people engaged, and initiatives completed across every month of 2019.
Your support provided for the research accomplished, collaborations strengthened, and students inspired to think deeply about the world around them. Check out the full 2019 Impact Report here.
A challenge for more impact in 2020:
More than ever, we need science. For you who are able to help, and know the value of scientific inquiry, we have a challenge. A fellow supporter will triple-match your donation up to $5,000.
Let's meet this simple fundraising challenge and the larger task of engaging people in science and solutions. Your gift, of any size, fosters new generations of learners and leaders.
Thank you for your consideration.