Posted in
Schoodic Institute Director of Education Research Emeritus Bill Zoellick received the 2019 Acadia Partners Award.
The staff of Acadia National Park selected Zoellick for his vision and dedication in the development of Schoodic Institute, the nonprofit science and education organization that works with the National Park Service to lead the Research Learning Center on the Schoodic Peninsula.
"Bill has been involved with Schoodic Institute since its inception. Through that time he has filled numerous roles, most notably building an education research program that has benefited local and statewide communities, and is also nationally known," said Acadia National Park Superintendent Kevin Schneider.
Schneider cited Zoellick's work with the Dragonfly Mercury Project, a citizen science program that has now run in more than 100 national parks, and Community Shellfish Investigations with students at Sumner High School, local clammers and shellfish managers to test methods to reduce predation of clams by invasive green crabs. As a member of the Board of Directors of Friends of Acadia, Zoellick has been instrumental in development of the Wild Acadia initiative. "Thanks to Bill's dedication and vision, Acadia National Park and Schoodic Institute have become a hub for community-based science – science that engages learners of all ages and addresses critical environmental challenges," said Schoodic Institute Interim President and CEO Nicholas Fisichelli.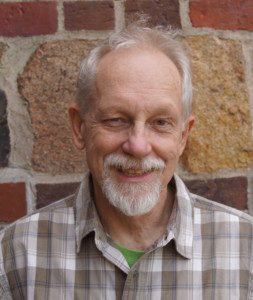 "Being recognized by the team at Acadia National Park is deeply meaningful to me," said Zoellick. "It was because I might be of some use to the park that I got started on this work in the first place. I have enjoyed, and continue to enjoy, the work that I do. I feel very fortunate to have been here on the Peninsula when the National Park Service was just beginning to think about what to do with the Schoodic site when the Navy announced it was leaving. Personally, being able to return to working with educators and young people after 30 years of doing other things has been really special."
Zoellick is now working with Schoodic Institute Education Specialist Sarah Hooper to bring middle school students and teachers into a greatly expanded community science program. "We have the potential to change the way that small, rural communities use data and science as they confront climate change. This is exciting stuff," said Zoellick.
The Acadia Partners Award is presented to any partner (group, organization or individual) who shows exceptional dedication and support to the park's mission, makes a significant contribution to Acadia, and its resources, or for its visitors, employees, researchers or volunteers.
###