Schoodic Institute at Acadia National Park, endorsed by the College Board, hosts a variety of professional development opportunities for teachers, including the only Advanced Placement Summer Institutes in a National Park. Schoodic Institute invites advanced placement teachers to retreat to scenic and serene Schoodic Point on the rocky coast of Maine for instruction and certification this summer.  Three separate weeks of courses will take place in summer 2022.  Use the links below to register for a course on the given week.
Week 1, June 26 – July 1, 2022
AP Spanish Language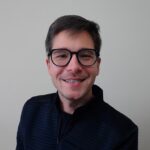 Instructor Frank Masel has been involved with the AP Spanish Language and Culture program for over 10 years. His experience ranges from teaching at the High School level to participating in the annual AP Reading as a Table Leader to co-authoring an AP Spanish Textbook. His objective has been, and continues to be, helping others understand and prepare for the course while intensifying their love of the Spanish language. He lives in Baltimore, Maryland and is a proud husband and father.
AP Chemistry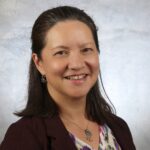 Instructor Linda Cummings is a general chemistry lab instructor at the University of Colorado in Colorado Springs. Before joining UCCS she taught high school chemistry for fourteen years. An AP Reader since 2013, she has served both as a Table Leader and Question Leader at the Reading. Since 2015 Linda has also written items for the AP exam; she currently serves on the AP Chemistry Content Development Team where she collaborates with other authors on multiple choice and free response questions. Before 2020 she also worked as an AP Chemistry consultant for the National Math and Science Initiative (NMSI). Linda also served on the committees writing the ACS HS Exam (2019) and the SAT II Subject Test in Chemistry.
Week 2, July 31 – August 5, 2022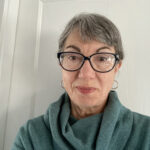 AP English Literature & Composition
Instructor Diana Krauss has a BA in English from Colby College, an MFA from Boston University and is National Board Certified. She taught English for 30 years in several high schools in Maine, and AP English Literature for 28 of those years. She was an AP Exam Reader for 10 years and has been a College Board Consultant for 20.
AP Biology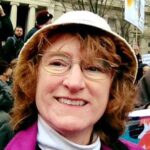 Instructor Elizabeth Cowles teaches biology at Eastern Connecticut State University, her academic home since 1997; she won the University level Trustees Teaching award and is an Eastern distinguished faculty member. She wrote two chapters for the AP® Biology laboratory manual (the College Board) and writes questions for the Educational Testing Service. Liz has been a reader, table leader, question leader, and exam leader since 1999 for the AP® Biology examination. She leads several workshops each year and presents at local, regional, and national conferences as an AP® consultant and as an active researcher. She and her Eastern Colleagues received an NSF grant to support low-income students in STEM programs this past spring. Liz was the 2018 President of the National Association of Biology Teachers (NABT). She earned her B.S. degree from Cornell University and her Ph.D. in biochemistry from Michigan State University. Liz and her husband Richard live on a farm in Broad Brook, Connecticut where they grow vegetables, apples, peaches, flowers, and Christmas Trees.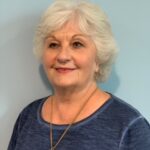 AP English Language & Composition
Instructor Claudette Brassil taught AP English Language and Composition as well as Pre-AP English courses over 39 years at Mt. Ararat High School in Topsham, Maine. In her school district and state, she pioneered the College Board's Pre-AP/Vertical Teams concept in English and her practice as a collaborator and mentor served as a model for her faculty colleagues. She has conducted AP English Language and Composition course development workshops as well as Pre-AP English/Vertical Teams sessions in Canada, Illinois, New Mexico, Vermont, Connecticut, and Maine. A graduate of the University of Southern Maine with a Master's Degree from the University of New Hampshire, she is a National Board Certified Teacher and a recipient of an NCTE Teacher of Excellence Award.
Week 3, August 7 – August 12, 2022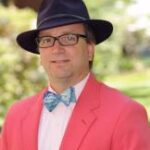 AP Environmental Science
Instructor Jim Lehner has taught AP Environmental Science for the past twenty years at The Taft School in Watertown CT as well as teaching physics and chemistry. Jim has attended the previous seventeen APES Readings first as a Reader then as a Table Leader and finally as a Question Leader. Presently Jim is also finishing a six year term on the APES Test Development Committee. In his "spare" time, Jim enjoys watching soccer and baseball, hiking and playing honky-tonk music on his Telecaster.
AP World History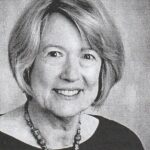 Dr. Lenore Schneider earned her undergraduate and Master's degrees from Duke University and her doctorate from Carnegie Mellon. She has taught AP World History for fifteen years at New Canaan High School in Connecticut, and has served as Reader and Table Leader for the AP Exam essays for many years. She has taught AP workshops and institutes at over twenty sites, including several institutes in Europe, Japan, and China, and has traveled to fifty-three countries. She has also taught AP European History for many years, has served on the AP European History Test Development Committee, and in 2016, the AP European History Standards Setting Committee. She has also mentored AP teachers and College Board consultants and and served on the College Board Advisory Board. Her specialties include writing skills to help students to succeed on the essays, performance assessments, and student centered activities such as simulations and role play.
Enjoy Maine's early  sunrise with a walk in the salty air, attend courses all day and enjoy free time each evening.  Our amazing night sky will not disappoint!  Lodging and all meals, including a lobster feed are included in the residential price.
In a response to COVID-19, Schoodic Institute has implemented best practices as outlined by the CDC and Maine CDC.  Policies include wearing face masks, social distancing, and frequent and thorough cleaning and disinfecting.