Acadia's Birds & Whales (Registration Closed)
July 20, 2022

-

July 24, 2022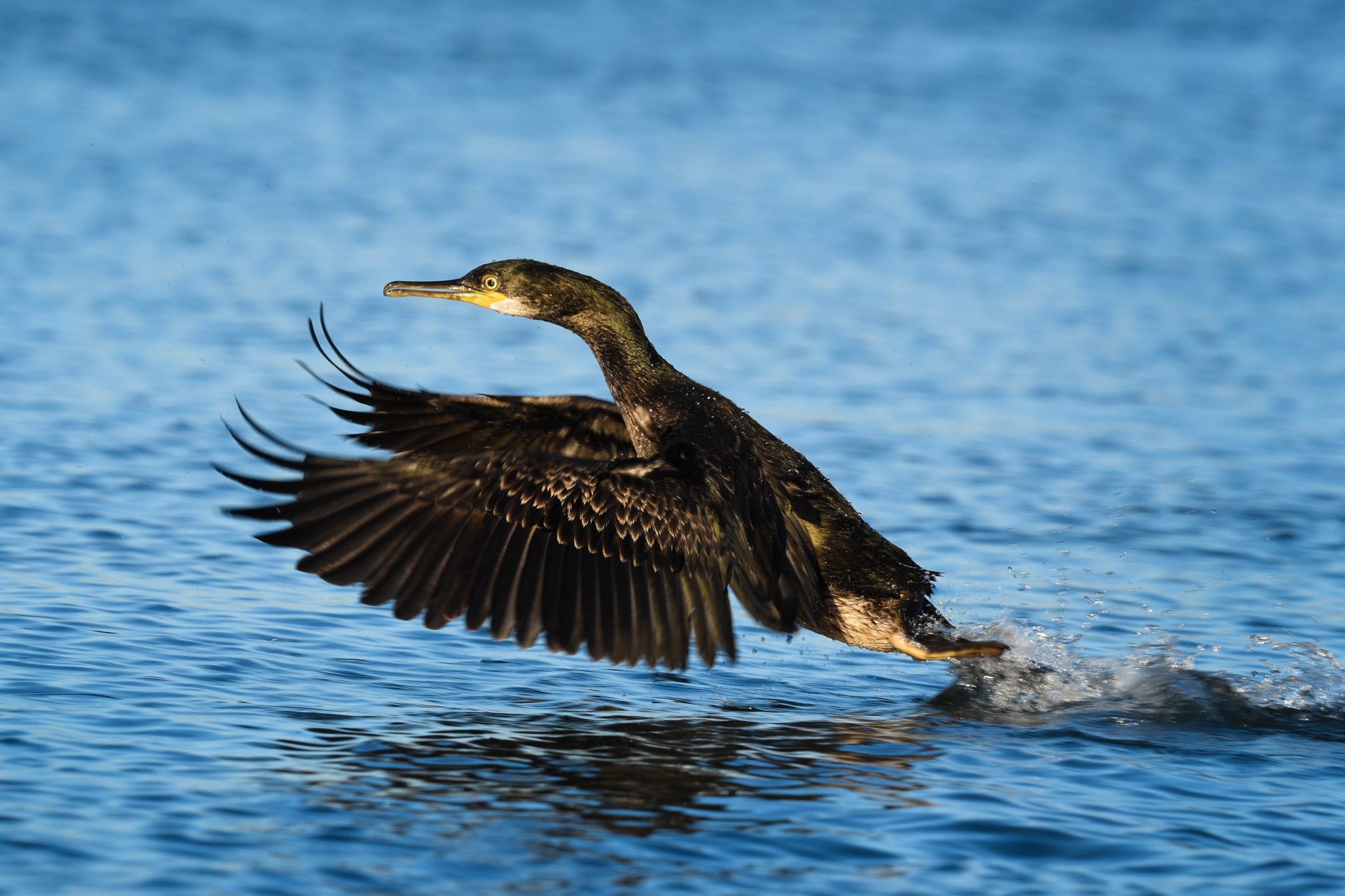 This five-day tour is offered to showcase seabirds, pelagic birds, and whales.  By design there will be two different boat trips.  One gets within close photo range of the puffins and terns of Petit Manan Island, an active seabird-nesting colony.  The second goes farther out on the expansive waters of the Gulf of Maine in search of whales and pelagic birds, normally a five-hour excursion.  We'll also have ample time to explore a couple of area hotspots in the vicinity of the Schoodic Peninsula to look for some terrestrial specialties such as Spruce Grouse and Upland Sandpiper.
Due to COVID-19 precautions, participants must provide their own ground transportation to and from Schoodic Institute and possibly during all field trips. If van travel is prohibited, all field trips will be caravan style.  All participants must be prepared to wear a facial mask that covers nose and mouth during all tour activities, especially when social distancing is not possible.  Changes to the status of COVID-19 precautions are monitored closely by Schoodic Institute and are subject to the guidance of the Maine CDC (and U.S. CDC).
Participants should bring binoculars.  A camera (optional) can be fun as all tours are fairly scenic.  Spotting scopes are useful but optional and your guide will provide one for group use, as well as guidebooks.  None of the tours require strenuous hiking.  Birding will be slow moving and on level ground.  There may be some spots that are muddy, uneven, and slippery, but large boots are unnecessary.  Boat tours can be cold and damp.  Bring appropriate clothing.
Registration is required.  The package cost is $1630.00 per participant.
Itinerary
Day 1: Begins on the Schoodic Institute campus at 3:00 PM, as the group convenes for this 5-day, 4-night tour.  Check-in and orientation is at Rockefeller Hall.  We'll first take a leisurely stroll to Schoodic Point before dinner at 6:00 PM.  Following dinner, we will have an evening presentation to get acquainted with the history and ecology of the region.
Day 2: Starts with an optional morning bird walk, breakfast, and a 3-hour cruise to see puffins and other birds at Petit Manan Island.  In addition to circumnavigating the seabird island, the boat tour will visit a seal basking ledge, pass by a Double-crested Cormorant nesting colony and search for an active Bald Eagle nest.  This will be followed by a boxed lunch at Frazer Point in Acadia National Park.  The afternoon will provide an opportunity to visit an area hotspot or two on nearby preserved lands of Frenchman Bay Conservancy and/or the mainland portion of the Coastal Islands National Wildlife Refuge.
Day 3 and/or 4: (depends upon the weather for the pelagic boat trip) Takes us offshore into the Gulf of Maine where whales and pelagic birds congregate (this can be as much as 5 hours on the boat; the dock in Bar Harbor, is a 1.5 hour drive from Schoodic Institute).  The non-pelagic day will begin with an optional bird walk before breakfast on the Schoodic Institute campus.  Weather and tides will shape the day's customized plan.  Breakfast is served in our dining hall from 7:00 to 8:00 AM.  We plan to go afield for the day, complete with a scrumptious bagged lunch, to a fruitful variety of birding locations and outstanding sites throughout the region.  Our "home range" extends from the eastern blueberry barrens of Columbia Falls to Seal Cove on the western side of Acadia National Park.  We'll return to our lodging at the Institute by late afternoon each day (between 5:00 and 6:00 PM) to enjoy a little relaxation time and perhaps a beverage before dinner.  Dinner is always served from 6:00 to 7:00 PM, where we'll be seated safely and appropriately as a group.  After dinner we'll review the day's bird checklist, discuss and entertain questions from the day, review our use of eBird to document birds, and plan for the next day.
Day 5: Is leader's choice, giving us a good portion of the day to make up for any bad weather or missed opportunities.  The tour ends at 2:00 PM. It is likely that we will checkout and depart from the Institute following breakfast.  We'll have a packed lunch in tow to enjoy somewhere afield before wrapping up (checklist review and goodbyes) at 2:00 PM.
Housing: Lodging assignments are based on guests sleeping in a private bedroom in a shared apartment.  In light of COVID-19 we recommend that guests in each apartment work together to coordinate use of the bathroom.  We will place cleaning products in each bathroom and suggest that every person disinfect the space for the next user when they are done using it.  All lodging provides a fully equipped kitchen, combined living/dining area with DirecTV and WiFi.  Towels and linens are provided.  Please call Megan (207) 288-1337 or Michelle (207) 288-1356 if you have any questions regarding alternative lodging options or in the event you would like to bring a guest or extend your reservation.  Private apartments can be reserved with an upcharge and based upon availability.  We are happy to accommodate if space is available!
Should You Need to Cancel Your Event Registration
There is a $35 processing fee for any cancellation made 15 days or more prior to the conference date. No refunds will be given for cancellations within 14 days of the conference date.
(Registration Closed)
Related Events