Science for the Present
July 26, 2022 @ 4:00 pm

-

5:30 pm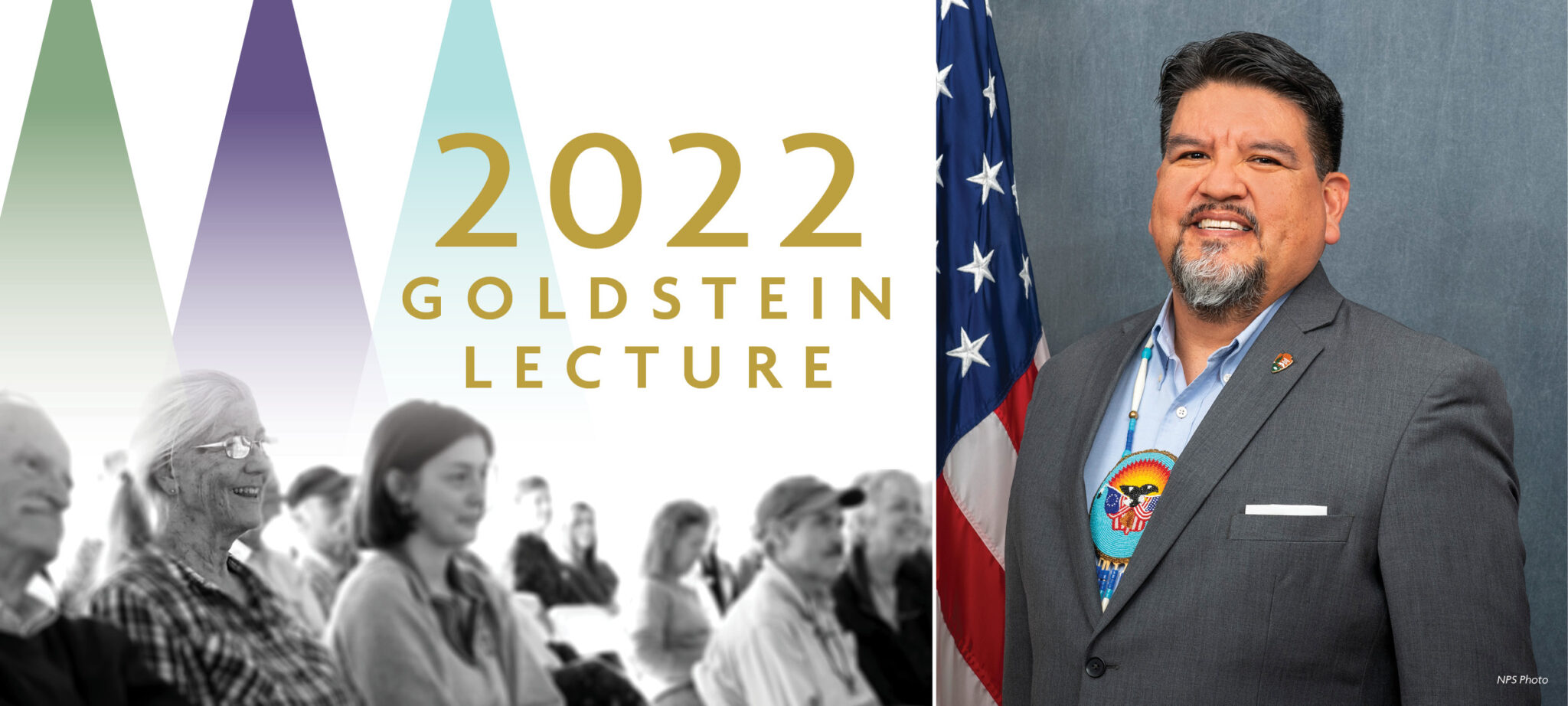 When it comes to our climate, too often our focus is on what has happened in the past or what might happen in the future; however, communities across the globe are experiencing dramatic changes right now. Here in Acadia, we are dealing with hotter temperatures, rising sea level, and increasing storm frequency and intensity.
On July 26th, join us for a conversation on Science for the Present with National Park Service Director, Charles F. "Chuck" Sams III, as our featured guest.
During the lecture, Director Sams and a panel of early-career science professionals will discuss some of the most pressing climate challenges in our national parks, and the importance of Indigenous leadership and knowledge as well as conventional science to inform our response to ecological transformation. The panel will be moderated by Andrew Revkin, environmental journalist and Director with the Earth Institute at Columbia University.
The Goldstein Lecture serves to convene and inspire on critical topics for parks, people, and the planet. The lecture is named in honor of Alan Goldstein, an accomplished businessman, philanthropist, sailor, and environmental advocate. Schoodic Institute serves as the nation's largest Research Learning Center and is a nonprofit partner of Acadia National Park. Chairing Schoodic Institute's Board of Directors from 2006 to 2018, Alan remains an active member of the Board.
Charles F. "Chuck" Sams III – National Park Service, Director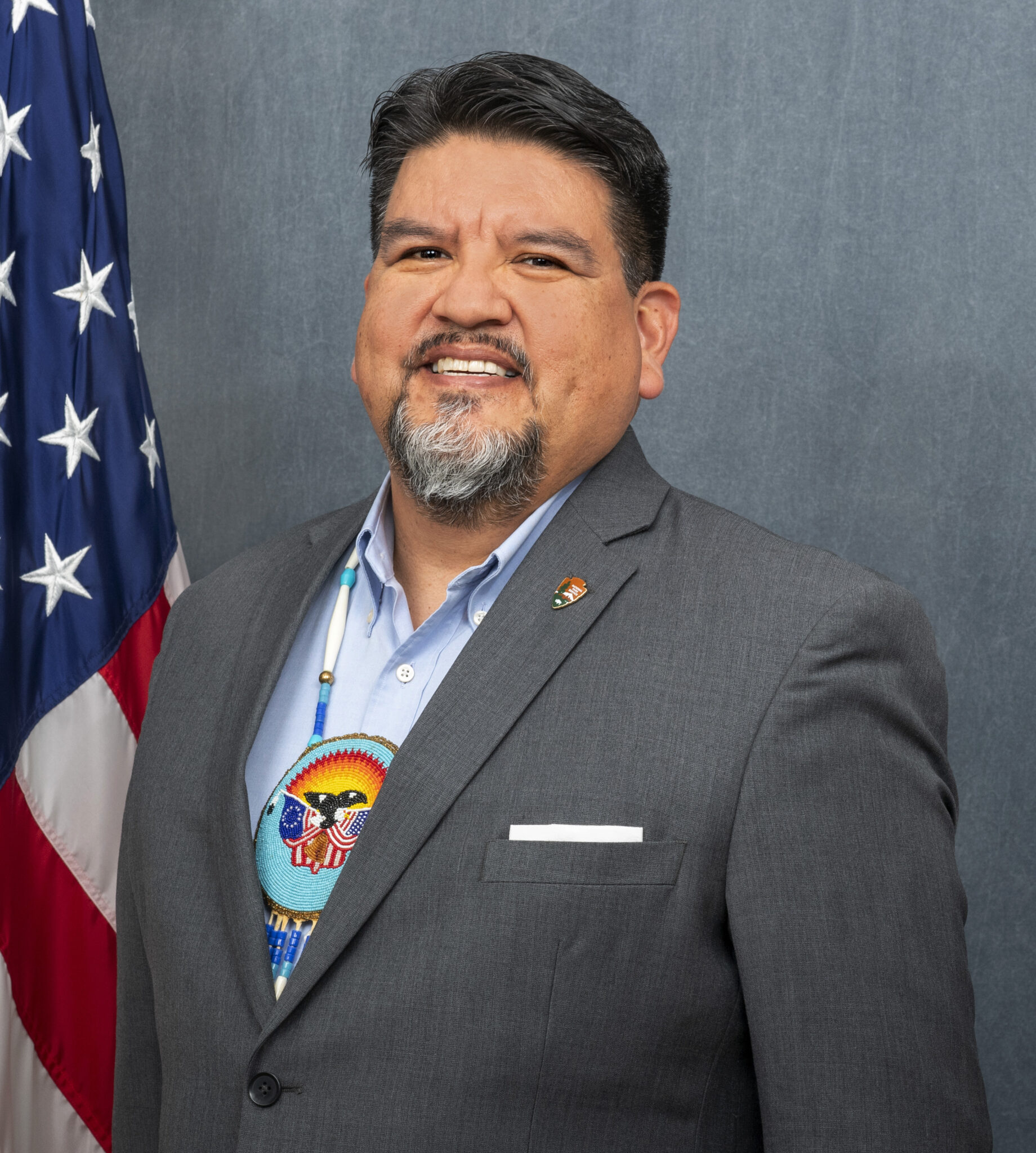 Charles F. "Chuck" Sams III was ceremonially sworn in as the 19th director of the National Park Service on Dec. 16, 2021, by Interior Secretary Deb Haaland.
Sams is Cayuse and Walla Walla and is an enrolled member of the Confederated Tribes of the Umatilla Indian Reservation in Northeast Oregon, where he grew up. He also has blood ties to the Cocopah Tribe and Yankton Sioux of Fort Peck.
Sams most recently served as Oregon Governor Kate Brown's appointee to the Pacific Northwest Power and Conservation Council (NW Council) where he held a position as a council member from March to December of 2021. Prior to joining the NW Council, he served as executive director for the Confederated Tribes of the Umatilla Indian Reservation.
For more than 25 years, Sams has worked in tribal and state government, and in the non-profit natural resource and conservation management field, with an emphasis on the responsibility of strong stewardship for land preservation for this and future generations.
Sams is a veteran of the U.S. Navy where he served as an intelligence specialist. He holds a Bachelor of Science in business administration from Concordia University and a Master of Legal Studies in Indigenous Peoples Law from the University of Oklahoma School of Law. He lives with his wife, Lori Lynn (Reinecke) Sams and their youngest daughter in Alexandria, VA.
Andrew Revkin – Journalist, and Director with the Earth Institute at Columbia University
Andew is one of America's most honored and experienced environmental journalists and the founding director of the new Initiative on Communication and Sustainability at Columbia University's Earth Institute. At Columbia he is building programs, courses, tools and collaborations bridging  communication gaps between science and society to cut climate risk and boost social and  environmental resilience.
Revkin has written on climate change for more than 30 years, reporting from the North Pole to the White House, the Amazon rain forest to the Vatican – mostly for The New York Times. He has held  positions at National Geographic and Discover Magazine and won the top awards in science journalism multiple times, along with a Guggenheim Fellowship. Revkin has written acclaimed books on the history of humanity's relationship with weather, the changing Arctic, global warming and the assault on the  Amazon rain forest, as well as three book chapters on science communication. Two very different films  have been based on his work: "Rock Star" (Warner Brothers, 2001) and the triple-Golden-Globe-winning 1994 HBO film "The Burning Season," based on Revkin's biography of  slain rain forest defender Chico Mendes. A lifelong musician, he was a frequent accompanist of Pete Seeger and is a performing songwriter.
Join us in-person at Schoodic Institute or remotely via Zoom.
………
NPS Photo
Schoodic Institute's Summer Lecture Series is made possible by our generous sponsor, Darling's Auto Mall.