Posted in
Water is a major concern for Maine's wild blueberry growers, because of the "wild" nature of the crop and unique growing conditions, making the industry especially affected by changes in precipitation patterns that can lead to drought and disease.
Schoodic Institute Forest Ecology Director Peter Nelson is part of a team of researchers who recently assessed chlorophyll and other properties that indicate water stress in blueberry fields using both airborne spectral data and on-the-ground monitoring. Their article, Predicting water stress in wild blueberry fields using airborne visible and near infrared imaging spectroscopy" was published in the journal Remote Sensing as part of a special issue on "Feature Extraction and Data Classification in Hyperspectral Imaging."
"Using machine learning methods and statistical analysis, we developed models to determine irrigation status and water potential, which is the primary force driving water flow and an indicator of water stress," said Nelson. At the same time, the group collected small branches with leaves from wild blueberry plants in the plots to assess their water potential and validate the spectra-based estimation. Pictures and samples were collected in the spring and summer of 2019 when the plants experienced peak bloom, green fruit and color break. The results from both methods were comparable, demonstrating that imaging spectroscopy can accurately predict water stress in wild blueberry barrens at different times of the growing season.
Such predictions are needed more now with recurring droughts and warming temperatures that affect blueberry crops.
This project was similar to the ongoing effort by Schoodic Institute and partners to combine drone images and ground sampling to assess rockweed on the coast of Maine.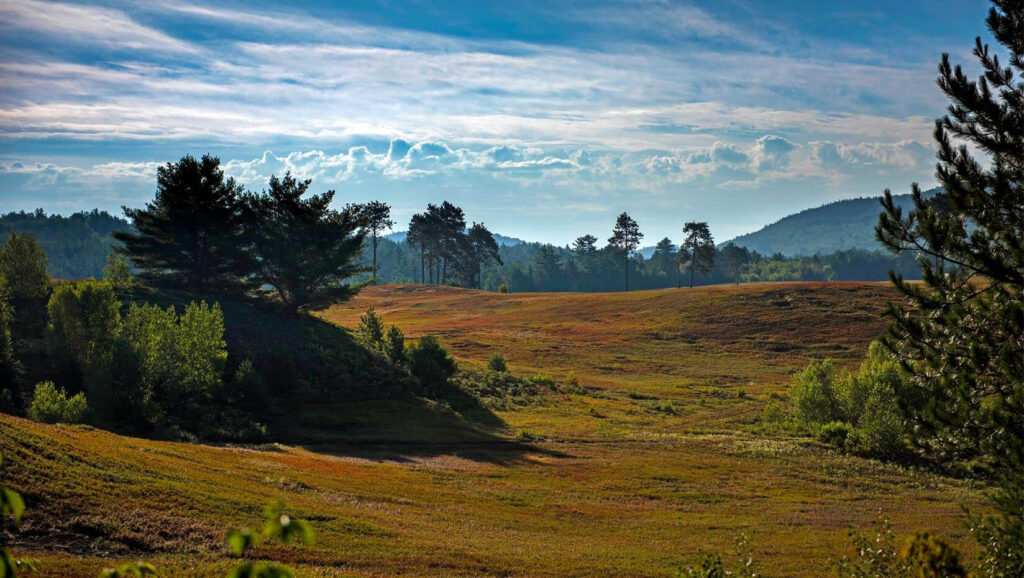 Read the University of Maine news release.
Learn more about Schoodic Institute's Forest Ecology program.