Posted in
story + photos by Catherine Devine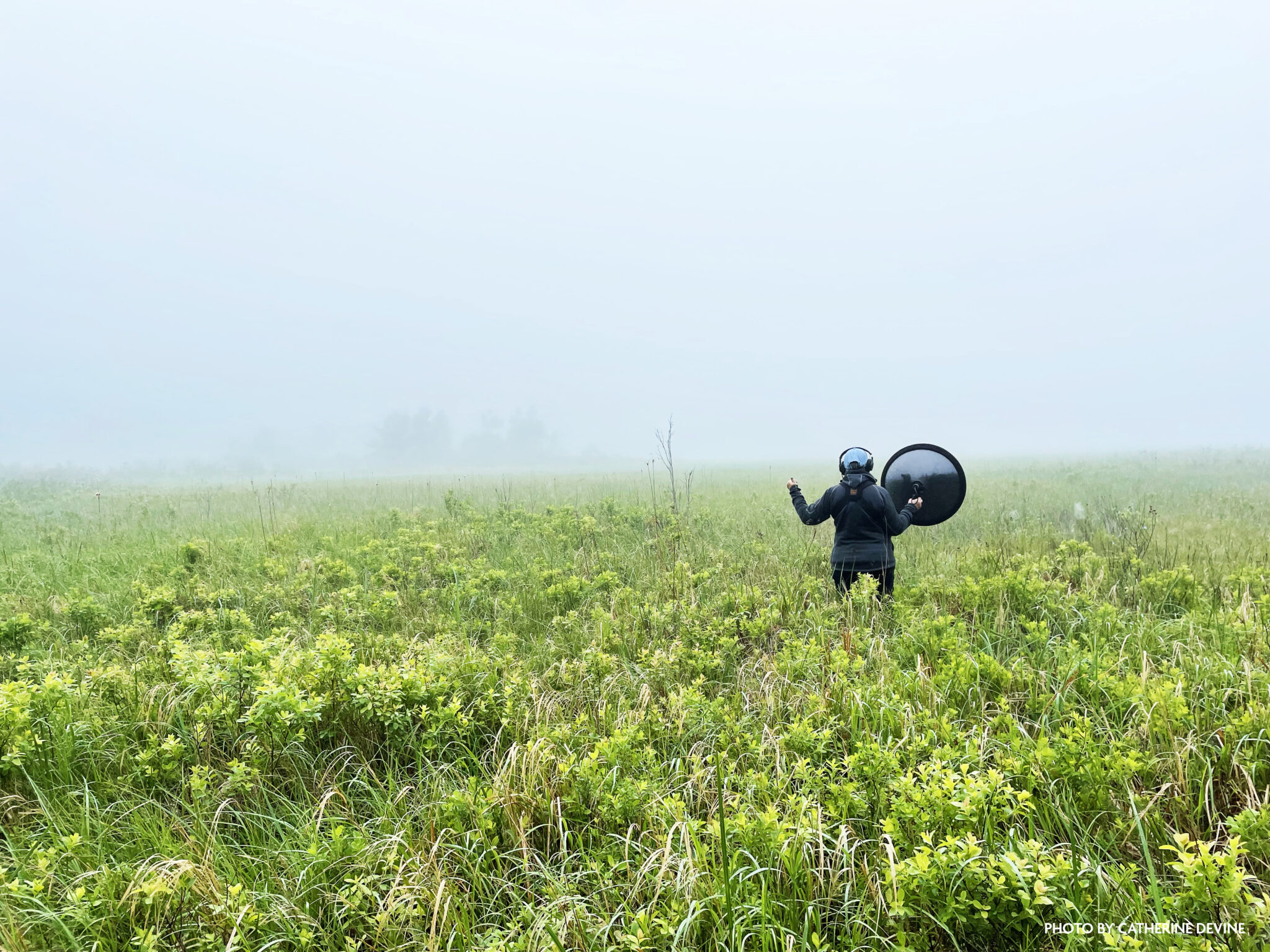 Sea to Trees is a podcast that tells the stories of the science happening in and around Acadia, from the rocky shoreline to the evergreen forests to the granite mountaintops.
The second season of the show seeks to answer the question, "What does it mean to conserve in the face of climate change?"
In Episode 2, we learn all about the birds in Acadia, their songs, and what we can do to keep them around.
The episode begins with naturalist Laura Sebastianelli, who's dedicated her summers to recording all the bird songs in Acadia National Park. We join Laura out in the field and discover how her work extends far beyond the recordings themselves. We meet the self-proclaimed "bird diva" Bridget Butler who teaches us the critical importance of attention in conservation. And, naturally, no birding episode is complete without Seth Benz, Bird Ecology Director at Schoodic Institute, who provides insights into the challenges that birds confront due to climate change and shifting habitats.
Explore the links below to learn more.
Schoodic Notes: https://schoodicnotes.blog/
More on Great Meadow Restoration: https://www.nps.gov/acad/learn/nature/great-meadow-wetland.htm
Bird Ecology at Schoodic Institute: https://schoodicinstitute.org/science/bird-ecology-research/
Bridget Butler's Website: https://www.birddiva.com/
Sea to Trees is possible with generous support through The Cathy and Jim Gero Acadia Early-Career Fellowship, a partnership among Schoodic Institute, National Park Foundation, and National Park Service.