Posted in
by Olivia Milloway
Sea to Trees is a podcast that tells the stories of the science happening in and around Acadia, from the rocky shoreline to the evergreen forests to the granite mountaintops.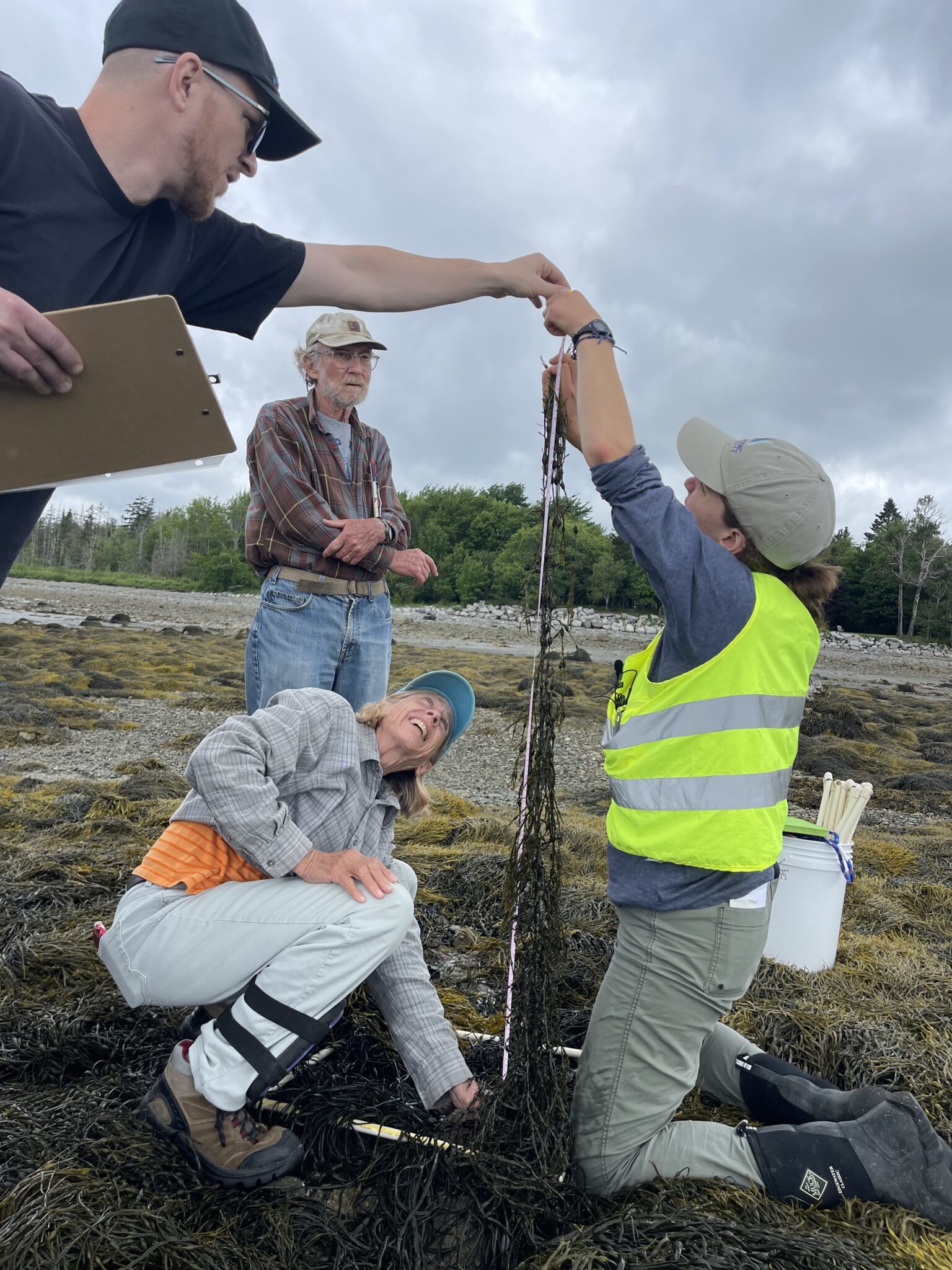 In this first season of the show, we're exploring the ever-growing field of citizen science – the participation of non-scientists in research at any level – and how it can help answer questions about our changing world. 
Maya Pelletier, the Cathy and Jim Gero Acadia Early-Career Fellow in Science Research, calls a type of seaweed called rockweed "the van Gogh of the intertidal." When the tide is low, the algae drapes across the rocks in the intertidal zone and creates green-brown contours that look like the artist's famous brush strokes. Though rockweed is a harvested marine resource, there's no coast-wide estimate of the state of rockweed on Maine's coast. Could a citizen science project called Project ASCO help paint a picture of Maine's rockweed?
This episode, we'll talk again with Hannah Webber, Marine Ecology Director at Schoodic Institute, along with Ari Leach, a biologist at the Maine Department of Marine Resources. We squelch through the seaweed with citizen science volunteers, weighing, measuring, and counting rockweed. Visit the links below to learn more. 
Sea to Trees is possible with generous support through The Cathy and Jim Gero Acadia Early-Career Fellowship, a partnership among Schoodic Institute, National Park Foundation, and National Park Service.