Posted in
by Catherine Schmitt
Acadia National Park and Mount Desert Island have a rich legacy of science, from ancestral knowledge of the Wabanaki to work by 19th century naturalists and 20th century scientists.
Auburn Brower and William Procter made intensive surveys of moths and butterflies on Mount Desert Island in the 1930s. What did they find in April? Some 28 species, mostly moths, like The Infant (in photo above), a moth that overwinters as an adult and is among the first to fly in Spring, fluttering during the day among flowering birch and aspen.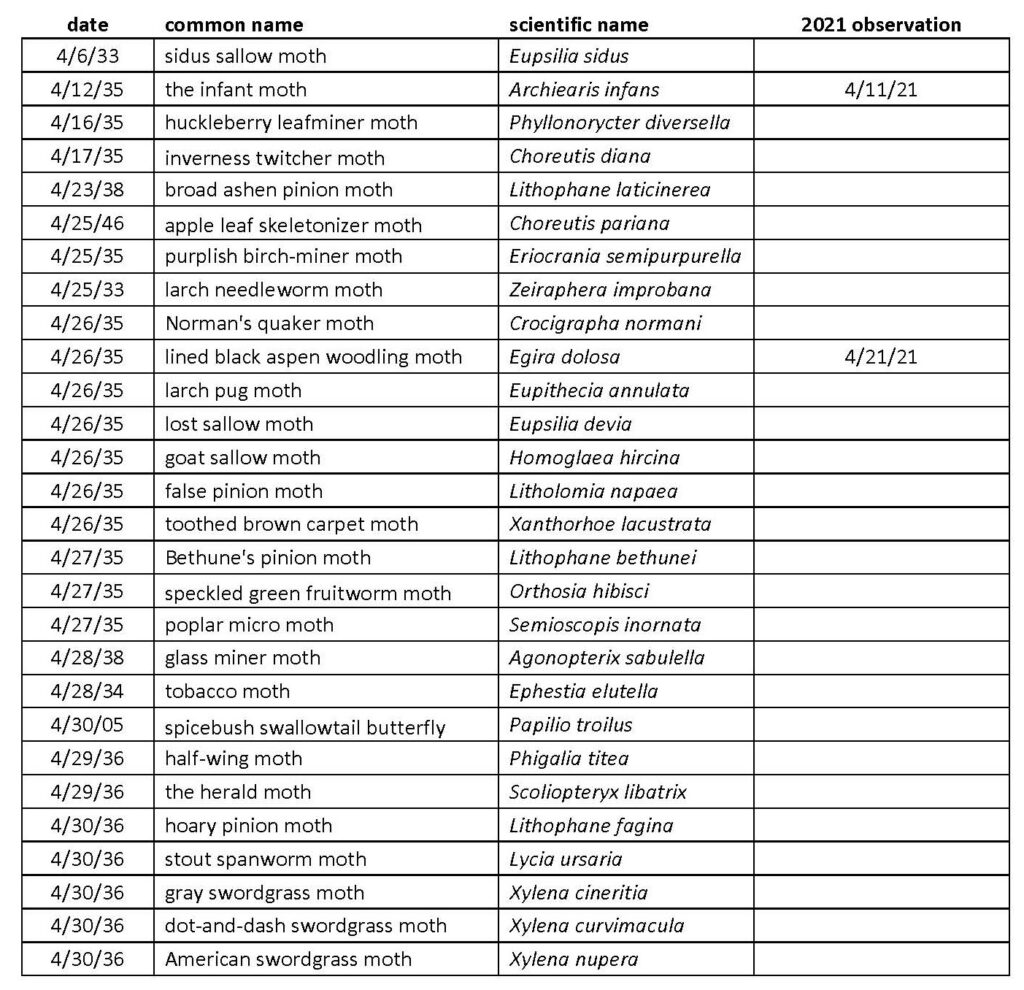 This history provides a valuable baseline from which to measure the effects of climate change. But more help is needed to collect new data to compare to the past. As part of the Landscape of Change project, we want you to share your observations of moths and butterflies in Acadia using iNaturalist.
Only a few of the moths seen by Brower and Procter in the early 20th century have been seen so far this year: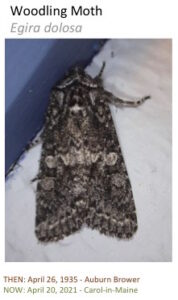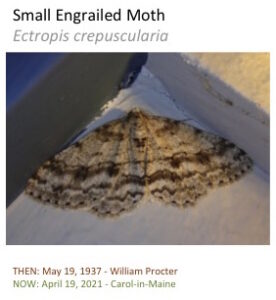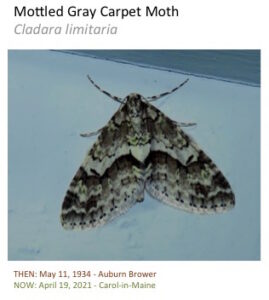 Here's a full list of moths and butterflies seen on Mount Desert Island in April and May. Some are nocturnal, some are tiny. Some will be gone by June. But do they all still live here? Help us find out!
Happy mothing – Share what you see on iNaturalist, and we'll post updates in the coming months.