Contemporary Architecture in Rural Communities
October 11, 2022 @ 7:00 pm

-

8:30 pm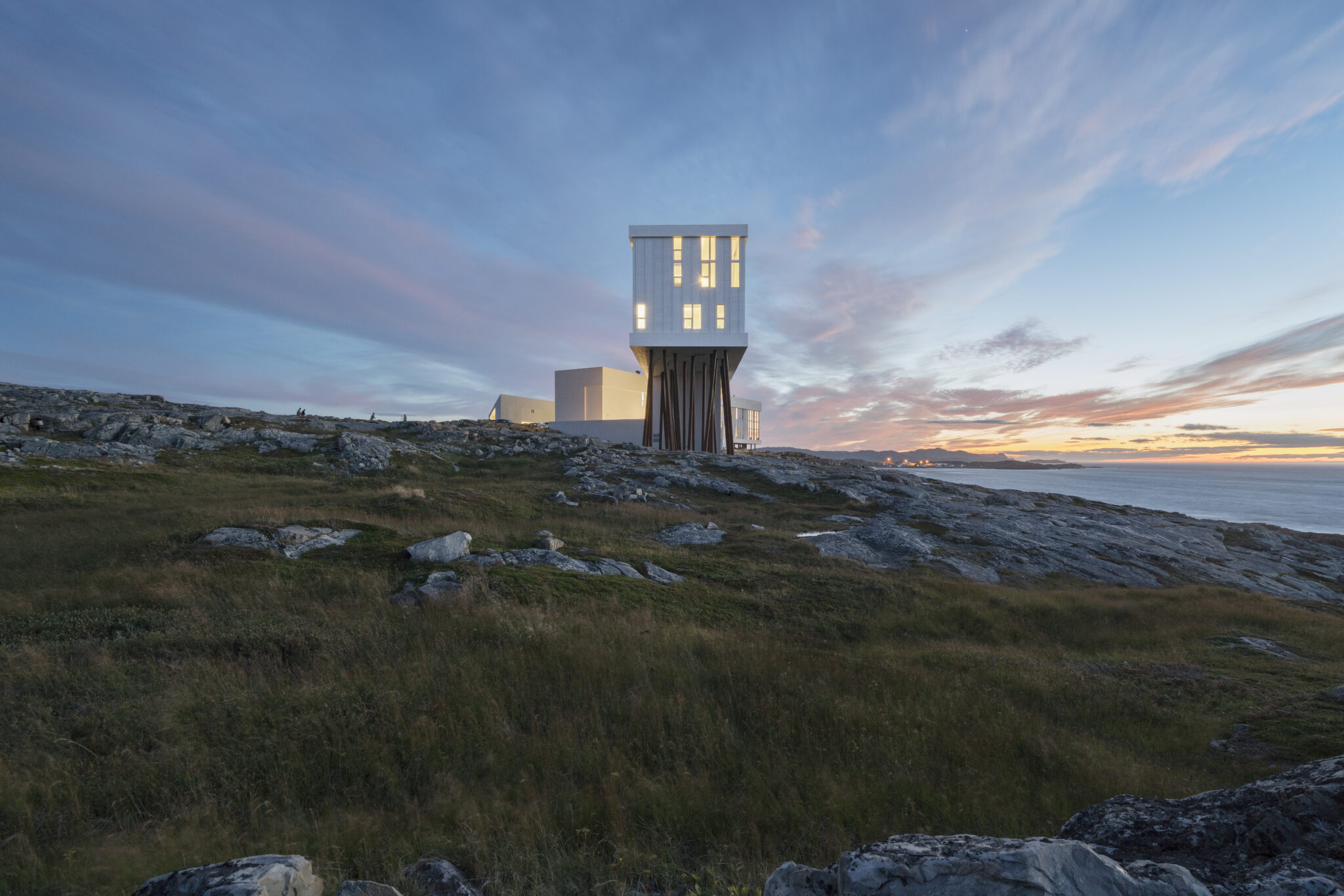 Join us October 11, 2022 at 7:00 PM for an evening lecture with Todd Saunders, founder of Saunders Architecture.
Saunders Architecture has been making architecture in Scandinavia, and around the world, for 25 years.  Our work has one foot in the past and one foot in the future to bridge the gap between the contemporary architecture of today and the existing vernacular architecture of the communities in which we work.  We believe that contemporary architecture in rural communities can function as both a catalyst for positive change and a signifier of place.  From the Aurland Lookout in Norway to the Fogo Island Inn and Studios in Newfoundland, such projects invite visitors from around the world, revitalize local economies, and help foster connections between people.  This talk will showcase examples of our work and its role in the revitalization of local communities, as well as other examples from around North America and Scandinavia.
SAUNDERS ARCHITECTURE
Todd Saunders is a Norway-based Canadian architect known to infuse his contemporary buildings with an artistic sensibility that is deeply in tune with the uniqueness of northern terrains. His use of natural materials and simple yet striking geometries sets him apart as one of the most celebrated architects of his generation. He is recognized for constructing buildings that acknowledge and understand vernacular histories but create something entirely new.
Among his best-known projects is Aurland Lookout, overlooking the fjords of Norway, and Fogo Island Inn located off the coast of Newfoundland. The 29-room luxury inn is raised on stilts at one end to prevent disrupting the lichen-covered landscape and to provide visitors with a heightened view of the Atlantic shoreline. Many of Saunders's projects share a similar trait of partial elevation to intensify the experiential relationship between landscape and built form.
Born in Gander, Newfoundland, Saunders studied architecture at McGill University in Montreal before moving to Norway and establishing Saunders Architecture in Bergen in 1998. His portfolio includes residential and cultural projects, national park landmarks and off-grid micro-houses that insert into isolated locations with little to no environmental disruption. The studio has won numerous awards and global accolades for its spectacular structures. It is also the subject of two books, including Todd Saunders: New Northern Houses, a lavish monograph featuring 11 residents in Canada and Scandinavia. Written by Dominic Bradbury, the book will be released in fall 2021 by Thames & Hudson.
Even with an international reputation and projects located in ten countries, Todd has kept his firm relatively small, preferring to focus on a few projects at a time. He collaborates closely with clients to address their unique needs and understand the specifics of a given site. He is also involved in constructing his buildings, working with local artisans and carpenters to incorporate traditional materials and techniques into his designs.
In recent years, Saunders has focused more purposefully on philanthropic-based architecture that gives back to the community through cultural and economic enrichment. The Illusuak Cultural Centre in Labrador, Canada, is one such example, built by and for the self-governing people of Nunasiavut. The studio is currently working on a visitor center in Katahdin Woods and Waters National Monument, Maine, expected to reach completion in 2023.
Todd is a visiting professor at Yale University in New Haven, Connecticut and Cornell University in Ithaca, New York, and has been a jury member on over ten international design competitions, including the Norwegian National Architecture Prize. In 2020, he was inducted into the Royal Canadian Academy of Arts.
This lecture will take place in-person at Schoodic Institute's Moore Auditorium and remotely via Zoom.
…..
Schoodic Institute's Evening Lecture Series is sponsored by Darling's Auto Mall.

Related Events