Posted in
A full season of science and learning in 2021
by Hannah Webber and Nick Fisichelli
Schoodic Institute technicians and interns worked a cumulative 5,366 hours on all aspects of 21 different projects led by Schoodic Institute scientists, including intertidal biodiversity, climate change refugia with Earthwatch, monitoring Wild Acadia restoration sites, and remote sensing of rockweed. The team of eight hard-working early-career professionals also provided assistance to external researchers, including Chris Nadeau and the Sustainable Summits project, collecting this year's Dragonfly Mercury Project samples for Acadia National Park, collecting water samples for a Harmful Algal Bloom project led by U.S. Geological Survey and an ocean acidification project led by NOAA and the National Park Service.
An additional 18 Schoodic Institute seasonal employees worked with the National Park Service to advance our shared science and education mission. As a partner organization, we are able to support the park and quickly create, hire, and administer staff positions. These (typically) early-career scientists and educators assist with monitoring wildlife and wetlands in Acadia, conduct forest health monitoring at 20 national parks from Maine to Virginia, and lead Schoodic Education Adventure with middle school students.
The majority of funding to support these positions comes through Acadia National Park and the National Park Service Inventory and Monitoring Program, as well as philanthropic support. Our small-but-mighty Finance Department of Laurie Richards and Tyler Piebes do an amazing job on all the details to make this happen. Providing this workforce is an important part of our partnership.
We had a cheerful, bright, and tireless crew this year. It was wonderful to laugh and work in the field with them as they went from uncertain newbies to seasoned (and sometimes swaggering) field techs. Read the stories of their good work: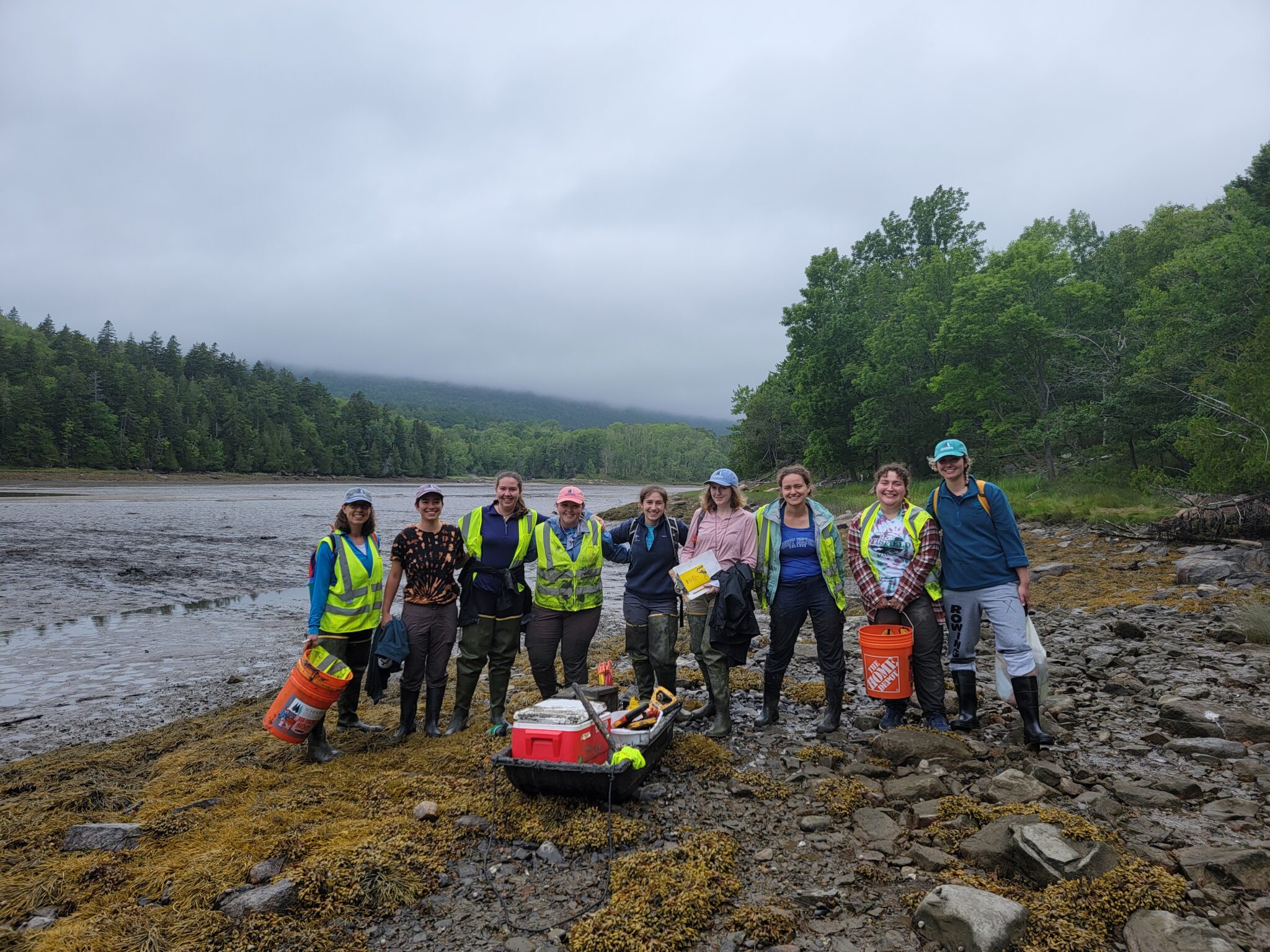 Schoodic Institute early-career scientists work with Earthwatch volunteer citizen scientists on many of our research projects. Here's what last year's Teach Earth fellows had to say about these experiences:
Something that surprised me this week was how much I learned from conversations with the eight Early Career Scientists at Schoodic institute. These undergraduate scientists took turns leading our daily expeditions and shared their ecological knowledge and research. I was inspired by their maturity, camaraderie, passion for science, and commitment to lifelong learning. I see these young scientists as role models for my own students and hope I can invite some of them to share their thoughts and advice about starting a career in science. – Brian
This week, I was reminded of how engaging and invigorating it is to be outside doing science. As I finish my Teach Earth Fellowship, I am grateful that I will be taking these three things with me: powerful tools that my students will learn how to use so they can observe and study their environment while collaborating beyond our school; a sense of hope in the face of climate change that was inspired by the dedication and attitudes of the early career scientists that we got to work with; newfound confidence to implement engaging, collaborative science learning opportunities for the students at my school and beyond. – Leslie
I was so impressed and felt more optimistic about our future knowing that the scientists, interns and staff at Schoodic Institute are working to develop and implement conservation methods. – Juanita
Seeing educators and scientists working together and their engaging discussions on how to protect our natural world in the face of climate change made me feel hopeful once again for our future. Now, against all the odds, I have seen that everyone can be a scientist and do what  needs to be done to save our natural world. It is up to all of us to act NOW or NEVER! – Oktay
The deadline to apply for 2022 Ecology Field Technician positions at Schoodic Institute is February 18.