Posted in
story by Olivia Milloway
Sea to Trees is a podcast that tells the stories of the science happening in and around Acadia, from the rocky shoreline to the evergreen forests to the granite mountaintops.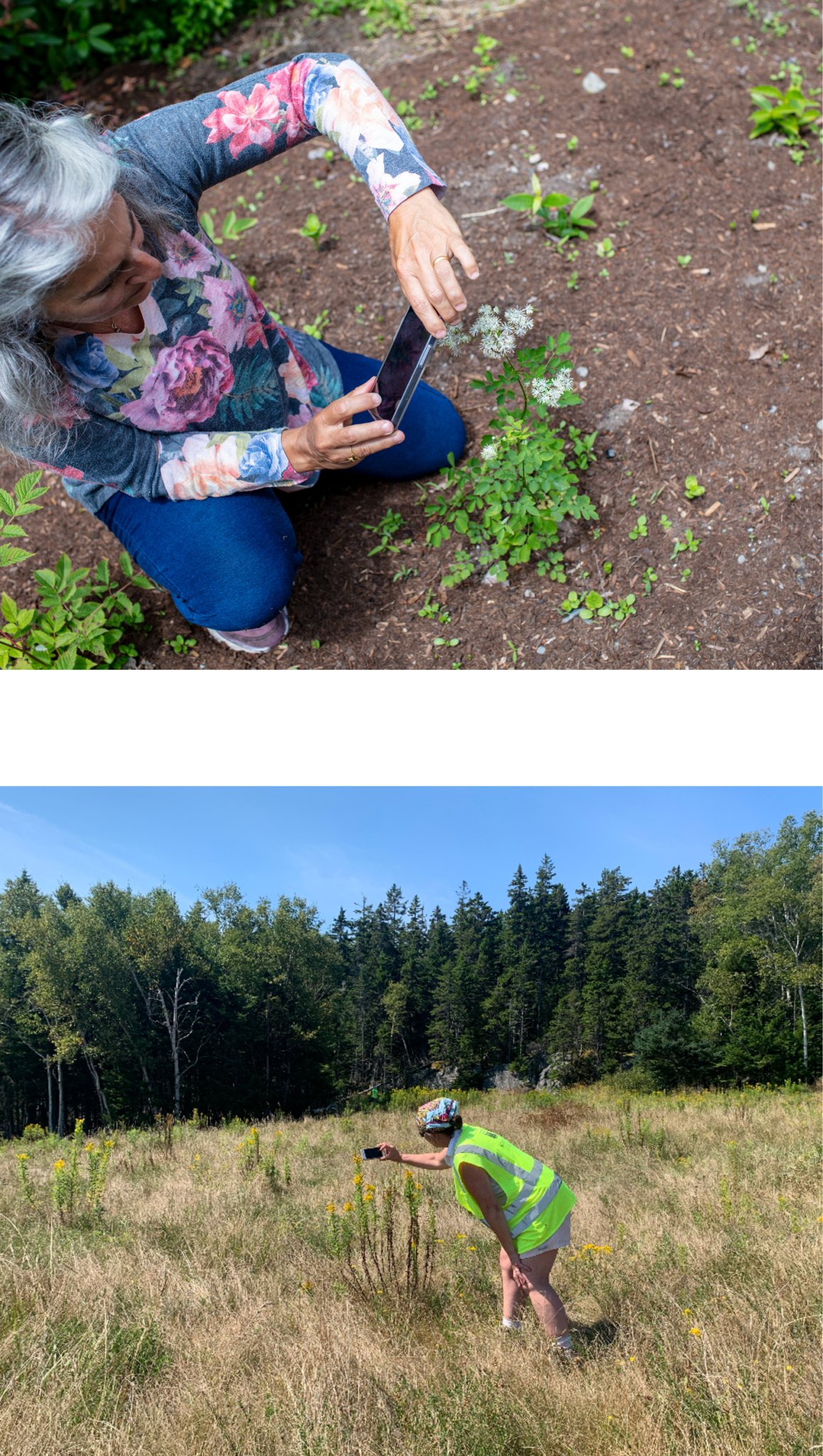 In this first season of the show, we're exploring the ever-growing field of citizen science – the participation of non-scientists in research at any level – and how it can help answer questions about our changing world.
In Episode 2, we travel back to the 1880s when a group of Harvard students called the Champlain Society completed the first natural history survey on the land that would become Acadia National Park. While the Champlain Society used guns to collect birds, nowadays citizen scientists can use cameras to capture photographs instead, uploading the images to an online user-sourced global database of biodiversity called iNaturalist. If the Champlain Society were around today, would they use iNaturalist?
We talked with Catherine Schmitt and Kyle Lima of Schoodic Institute to learn more about Landscape of Change, a project comparing what the Champlain Society documented to what modern-day citizen scientists find. We also talked with Carrie Seltzer, who works at iNaturalist, about how the app can help connect people with the world around them. And, we put iNaturalist to the test in the field with citizen scientists. Visit the links below to learn more.
Sea to Trees is possible with generous support through The Cathy and Jim Gero Acadia Early-Career Fellowship, a partnership among Schoodic Institute, National Park Foundation, and National Park Service.